"The moments of happiness we enjoy take us by surprise. It is not that we seize them, but that they seize us."
-Ashley Montagu

Thank you for leaving so many kind comments on my last post! What a Gift to be able to share our adoption journey here! It's hard to believe we'll finally be able to love on our boy at the end of this month. Needless to say, I can hardly sit still right now. I feel like I want to be doing something every moment of the day…so much nervous/excited energy!
We started building the dividing wall between the living room and dining room/kitchen this morning, and I'm looking forward to blogging about how that's coming together on Friday.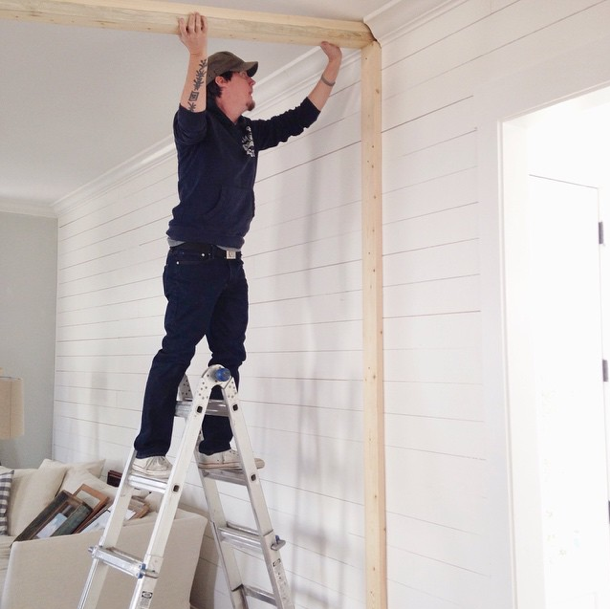 Today, I wanted to share a simple, cottage-style decor project I put together with a $3 flower frog.
Have I ever told you I've got a thing for flower frogs?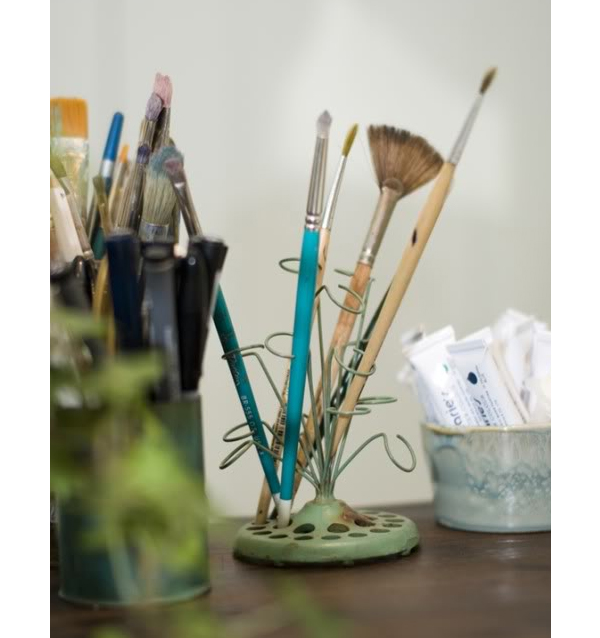 I figured out that the openings in mine were the perfect size to hold a pencil…
…and I have this little box of pop-open cards that I love, but that I haven't figured out how to (temporarily) display them after I open them:
Seeing the pencil standing straight up triggered an idea, so I dug around for my craft putty…
…and stuck a little bit to the back of the card I opened this week.
After that, I stuck the card onto the front of the pencil and voila! An "easel"! 😀
"The moments of happiness we enjoy take us by surprise. It is not that we seize them, but that they seize us."
Boy, isn't that the truth? 😀
And speaking of things that make me happy…
I spy a Daddy playing his guitar, and a Kit-Cat watching me work! 😀

PS- I had some extra Don't Quit Your Daydream t-shirts that I had ordered incorrectly at one point last year, so I listed them on BlogThreads.com today. The proceeds from all sales will go towards our two-week socialization trip to Haiti at the end of the month, so thank you to anyone who decides to pick one up! XO
Get My Free E-book: 15 Common Decorating Mistakes And How You Can Avoid Them
Enter your email to download my free e-book instantly! 🙂