"Think about making do, and doing what you can with what you have. Think about finding value in what already is."
–Carmella Rayone

I found some value in what already was this weekend. 🙂
That secretary that used to be in our kitchen? I dragged it into the dining room. It was just the right height, depth and width for that spot next to the front door, so over it went.
It used to be painted "Layla's Mint"- which was so pretty in the kitchen, but I wanted it to be a little deeper (and grayer) in the dining room, so now it's Sherwin-Williams "Coastal Plain".
I filled it back up with things from around the house. I never did show you the hay bale painting I got from Donna Tucker, did I?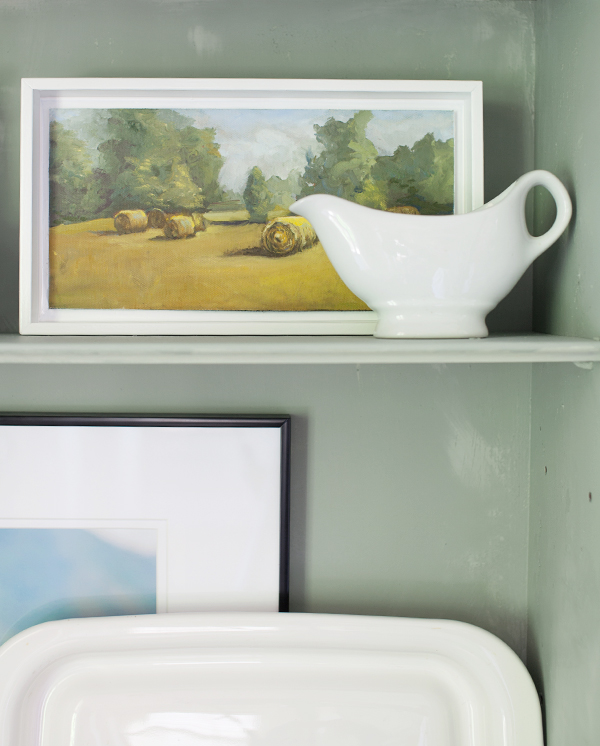 Oh- and Coolwhip the Cow! She's a new-ish addition, too:
Found her in a shop called Apples & Oats on Etsy.
Hope you have a great Monday…don't forget to invent some imaginary letters this week!

PS- The Compendium giveaway winner is Mary Feagley! 😀
Congrats, Mary! I'll send you an email today!