I'm loving Instagram's new "Story" feature, are you? It's a fun way to share multiple photos and videos throughout a 24 hour period, so that they appear together in a slideshow format.
I've noticed that the folks that post Stories the most are also the people I connect with the most on Instagram because their faces are up at the top of my Instagram feed every time I log on.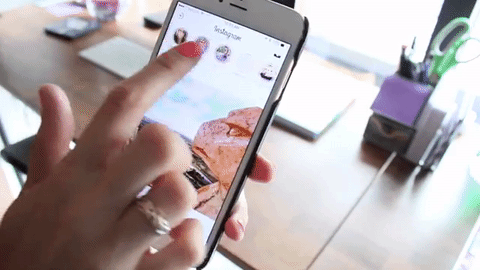 (Not my hands or phone…just a giphy I found online.)
Their Stories are entertaining, informative and/or inspiring to watch, and it usually reminds me to check their feed to see if they've posted any new photos, too.
One friend that I love following along with over there is Traci, who blogs over at Beneath My Heart. Traci and I have been best buds for years, and I love that she's always sharing great video Stories because it makes me feel like I get to "see" her every day. 🙂
The other day, she posted this photo in her Story, and invited followers to help her figure out what to do with this old window opening in her kitchen: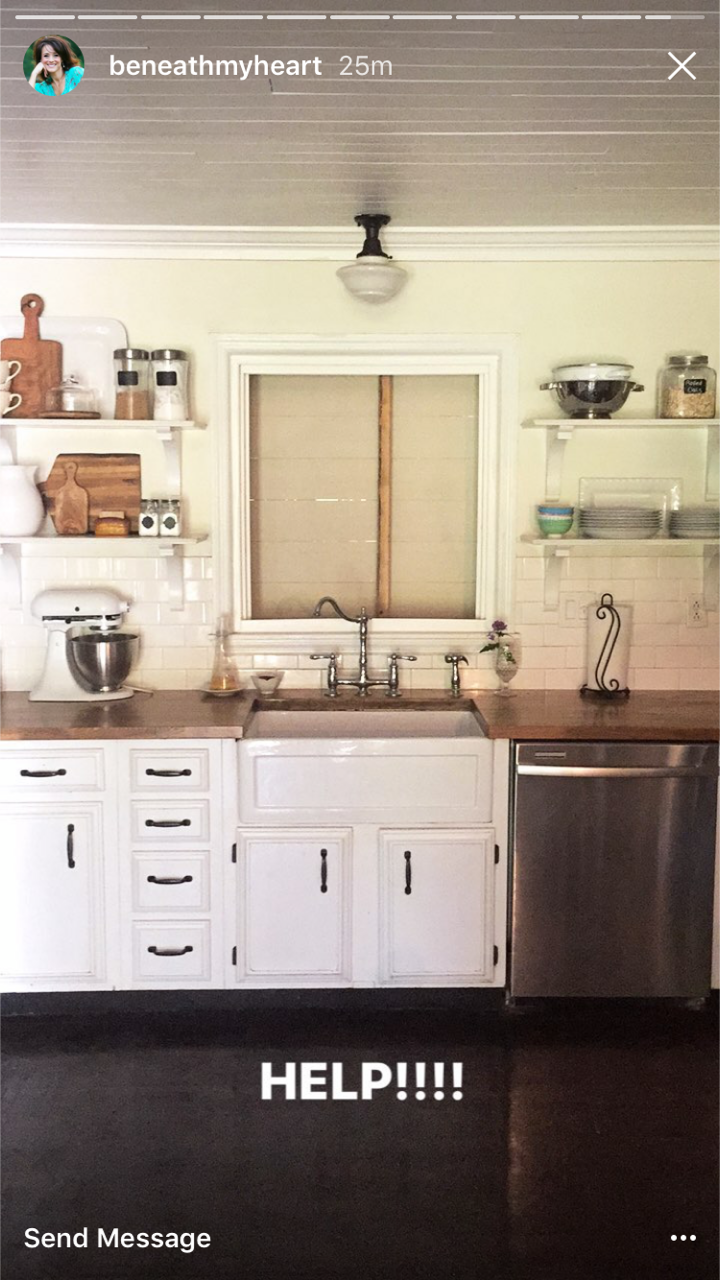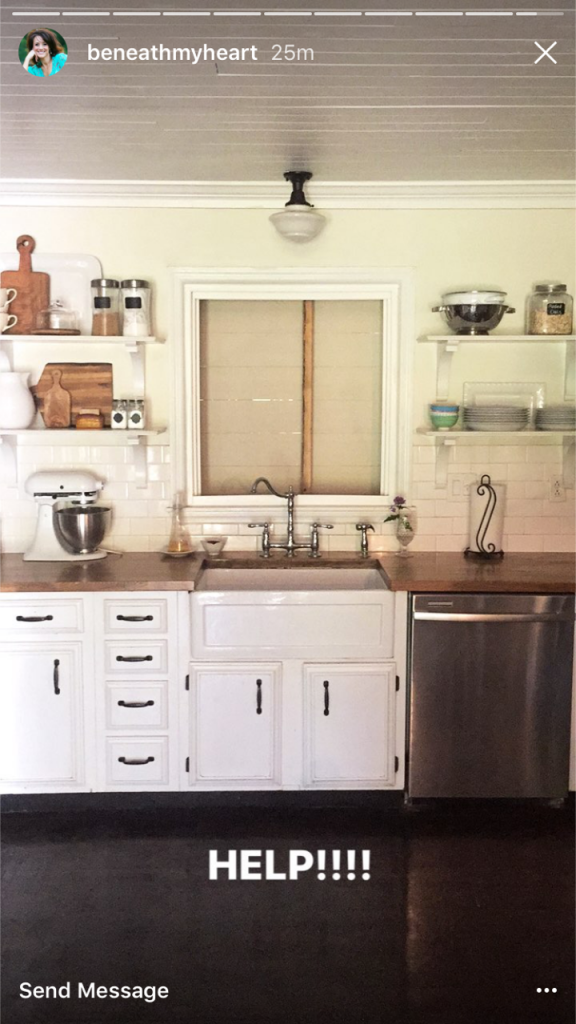 She said that they're planning to completely renovate this kitchen in the future, so she doesn't want to spend a ton of money doing anything permanent. She just wants to do something easy and pretty until they tear everything out in a couple/few years. She threw out a few ideas in her Story, and I couldn't resist putting them together in Photoshop so she could see what they might look like. (Keep in mind, they *just* added the wood planks to the other side of the wall that you see there, and it's a wall they don't want a window on.)
Idea #1: Cover the opening with a chalkboard.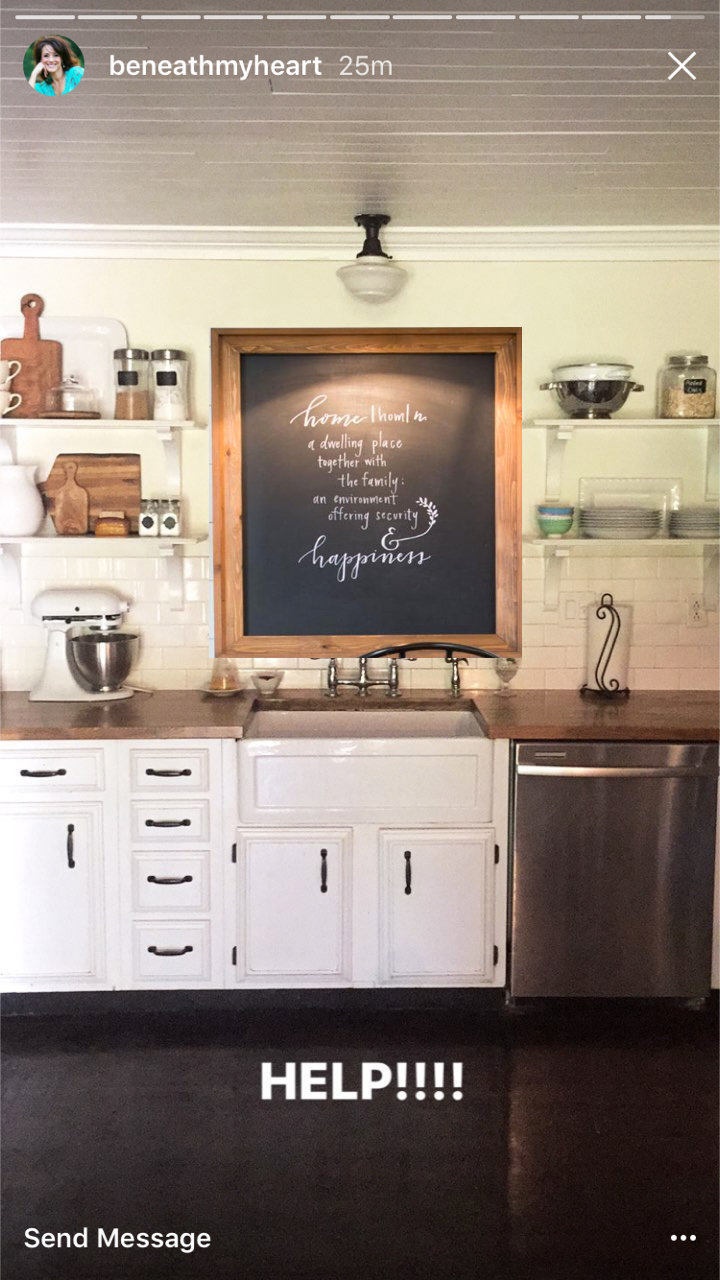 Idea #2: Cover the opening with a chalkboard and wreath.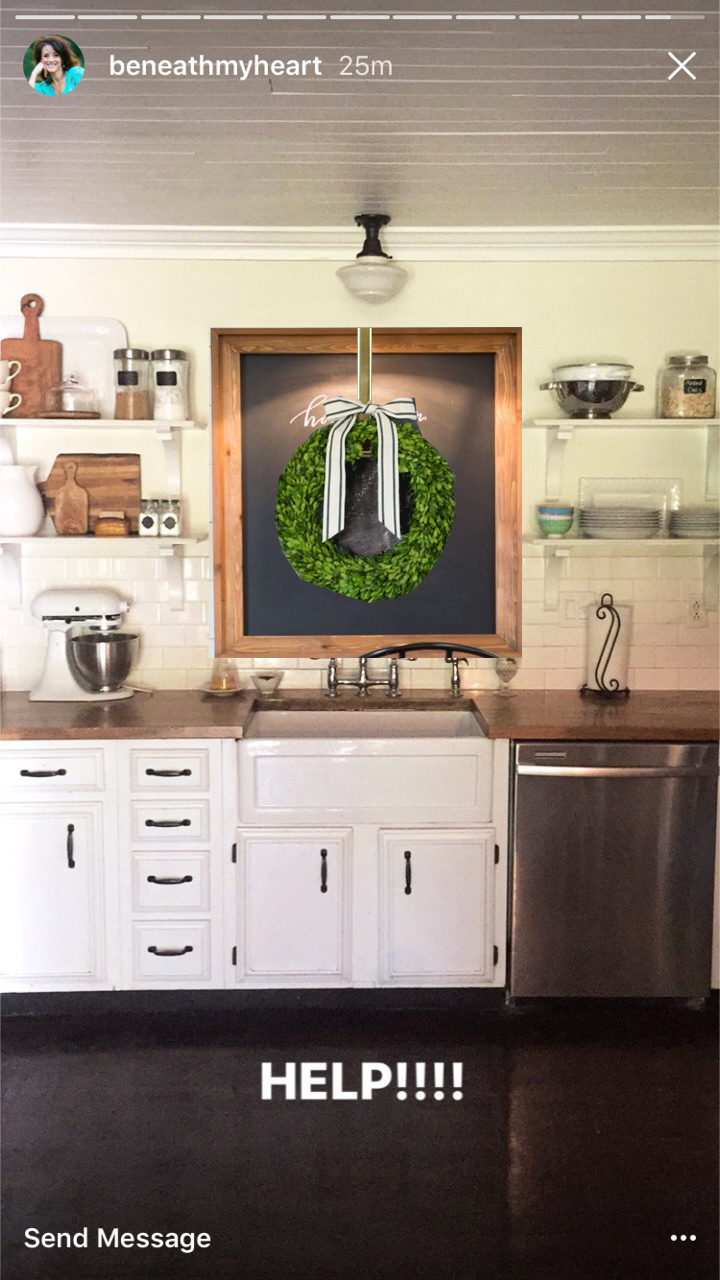 Idea #3: Cover the opening with a mirror.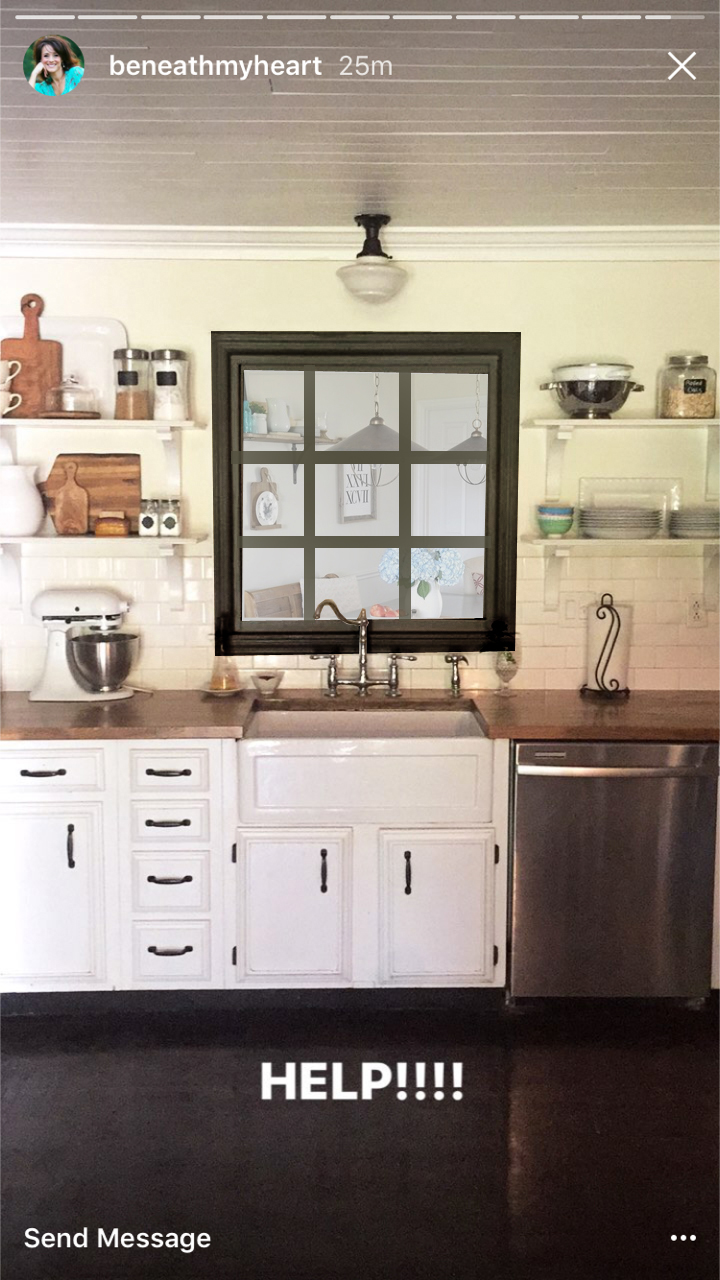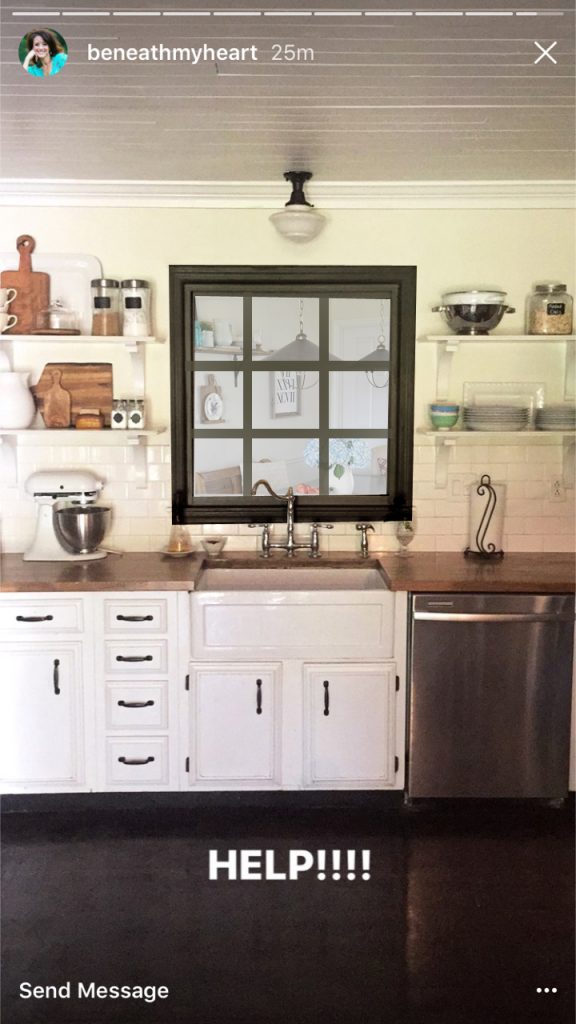 Idea #4: Cover the opening with shutters.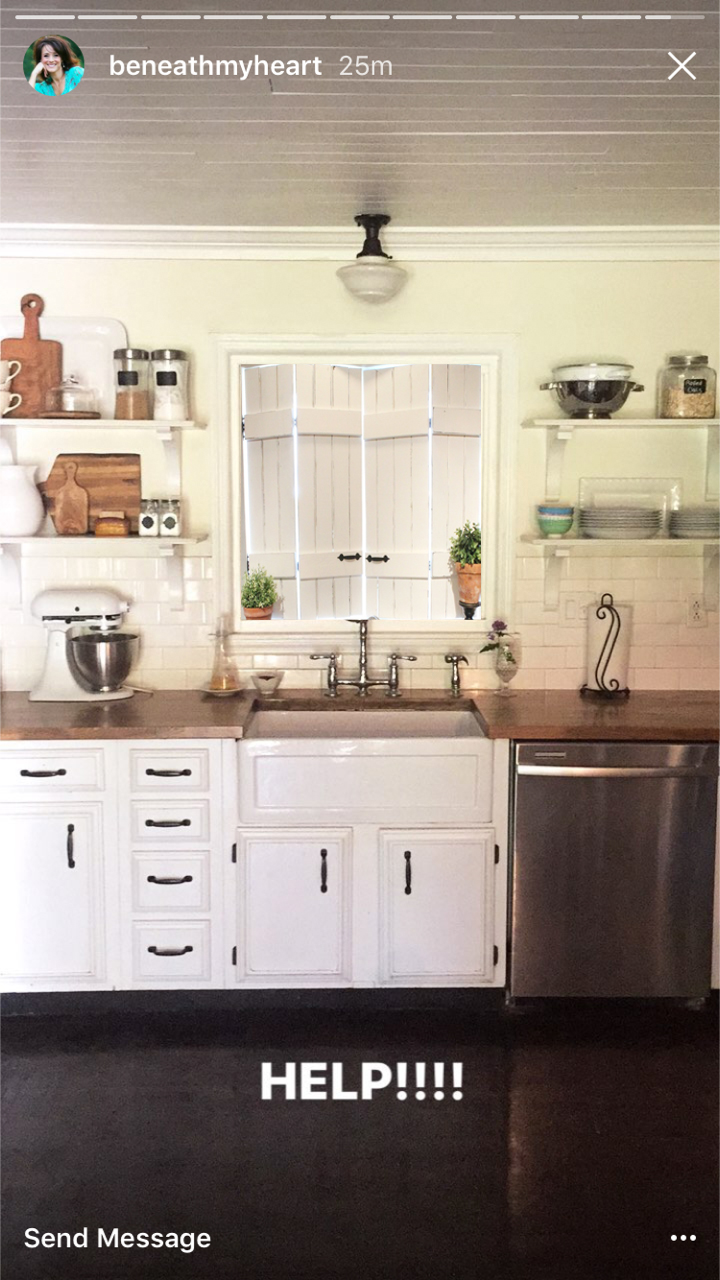 (I borrowed shutters from a photo on Vintage News Junkie's blog!)
Idea #5: Cover the opening with planks of wood.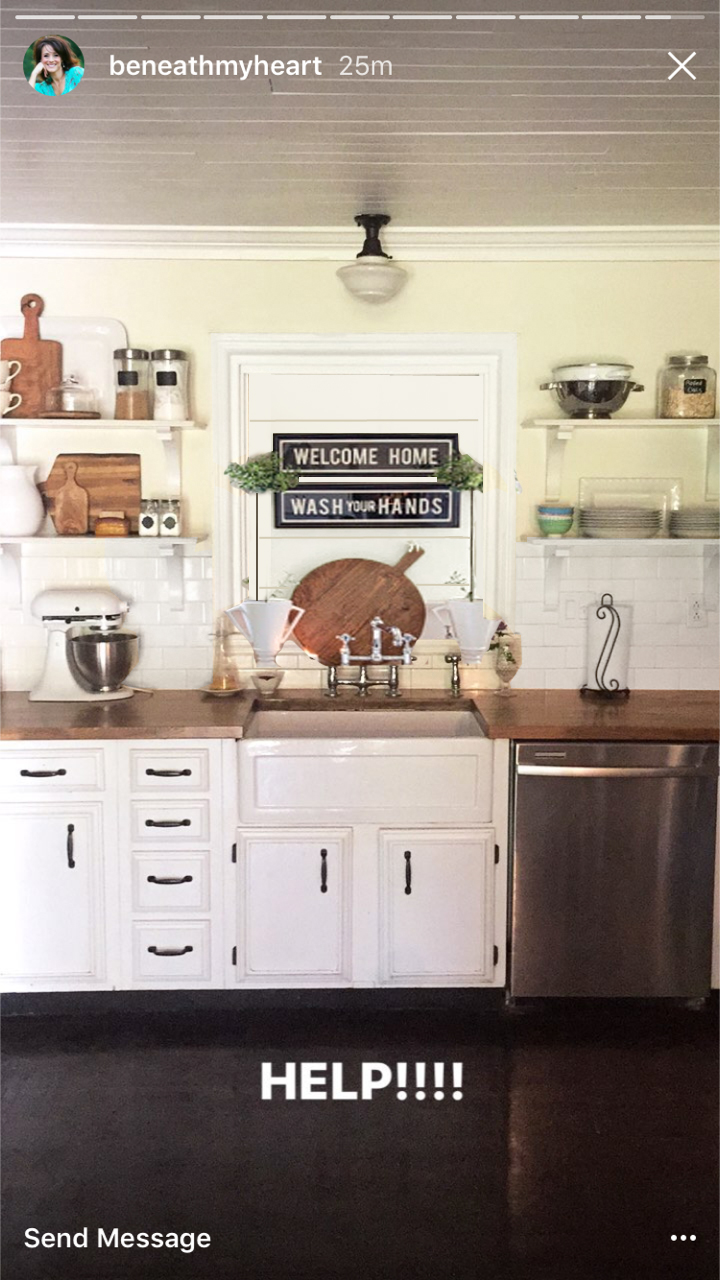 Do you have a favorite solution out of the five that Traci is pondering? Cast your vote below if you feel like weighing in!
Do you have a *different* idea for Traci? She's all ears if you feel like leaving a comment below!
Happy week, friends!
Layla