Remember my friend Katy, from my budget blazer post?
Well, I was inspired to share another Katy-related post here today because something really special has happened since I published that first one.
Let me start from the beginning…
Last month, Katy's boyfriend, Matt, bought one of the carriage houses down the street from us:
It's a two bedroom/two bathroom (just like our place, minus our half bath) and he got an amaaaaazing deal on it because it's been on the market since before we moved out here last Fall.
We are so excited to have him in the 'hood, and at some point after he's done doing some construction/painting projects, I'm definitely going to see if he's up for me snapping some pics of the inside of his new place so I can share them here, too.
In the meantime though, I want to share some photos of another exciting Matt & Katy moment that Kevin and I were blessed to be a part of this past Saturday.
It all started with a phone call from Matt to Kevin on Thursday.
He asked if we could help decorate the marina so that he could "pop the question" when he and Katy got back from Ikea in Atlanta that day. 🙂
We talked about some ideas, and then came up with a plan to tell Katy I wanted to shoot some more photos for another fashion-related blog post at the marina that day. I texted her that night and was so happy when she responded, "Yes! We're going to Ikea that day, but I'll come down there as soon as we get back!".
Sweet!
Kevin and I had some things to do Saturday morning, but we headed down to the marina just after lunch. Neither of us had ever done this kind of decorating, so we were reeeeally hoping it was *sort of * what Matt had in mind!
We strung up string lights (thanks again, Evan!) and Neighbor Bill let us borrow two of his beautiful sunshine-y mums.
I brought some candles and a jar full of hydrangeas from our house, and (Shoot Fly Shoot) Neighbor Josh clipped a bag full of roses from his front yard for me to sprinkle around, too.
Then we waited.
We got into position, and waited.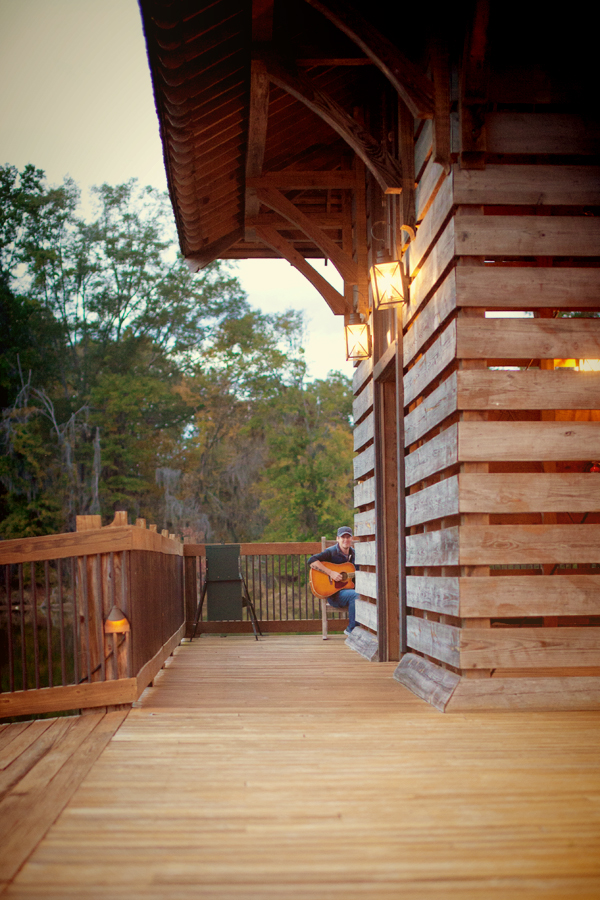 And then five minutes later…they appeared.
So Kevin started playing…
…and I started crying. 🙂 The sound of Katy's high-heeled boots getting closer from one direction, and Kevin's acoustic guitar in the other was just too sweet for my heart to take!
This next photo makes me wonder when she *knew*, ya know?
Something tells me she definitely had an idea of what was going on by the time she reached those mums. 🙂
When they were inside the circle of string lights, Matt turned to Katy and dropped down on one knee.
Smiley Katy…
…turned teary…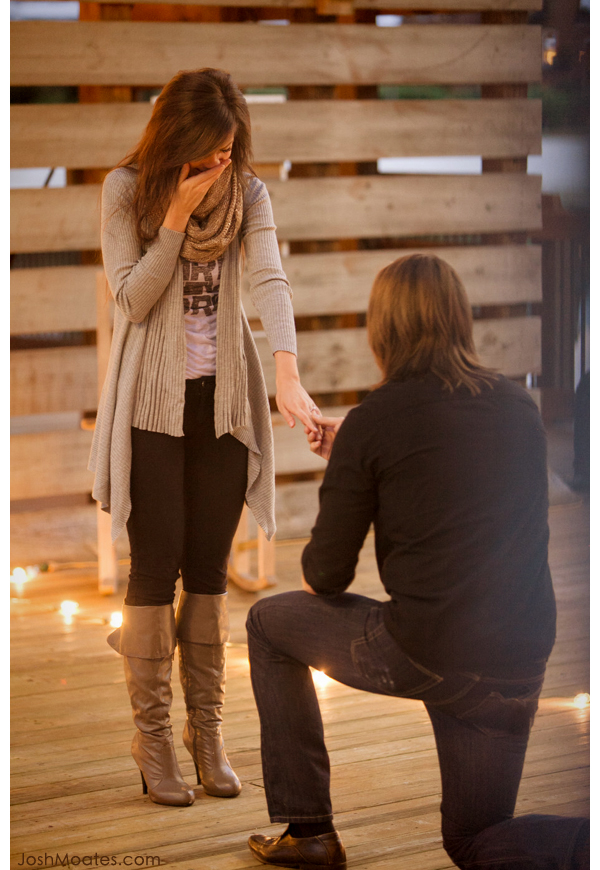 …and it was seriously one of the sweetest moments I have ever been lucky enough to see!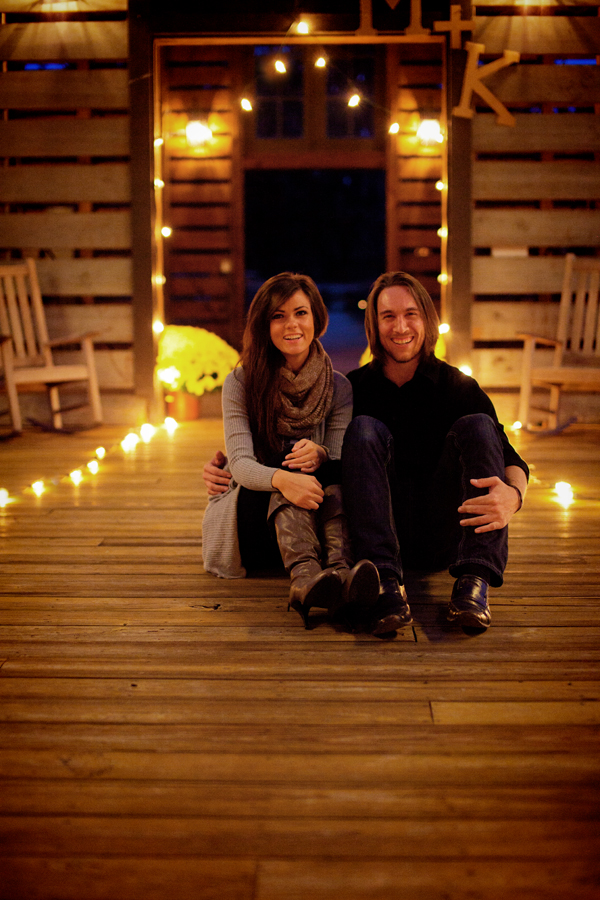 We love you Matt and Katy! Thanks so much for allowing us to be a part of your precious proposal!

For more pics between posts, join me over on Twitter, Facebook and/or Instagram!

Get My Free E-book: 15 Common Decorating Mistakes And How You Can Avoid Them
Enter your email to download my free e-book instantly! 🙂