Hey there!
I'm anxiously anticipating Kevin's arrival tonight (he's been on short, Midwestern, "warm up" tour with his band for the past week), so while I (anxiously) wait for him, I thought I'd blog about our trip to the Country Living Fair in Stone Mountain, Georgia. It took place October 22, 23 and 24th this year.
One of our readers sent us her tickets when she found out she wasn't going to be able to use them. (Thank you so much Misty!!)
It was seriously one of the coolest markets I have ever been to!
Winding, woodsy paths were dotted with booth after booth of beautiful, country style goods…
Handmade quilts were on display here, there, and everywhere…
You could even find gorgeous chandeliers, dangling from ropes, tied up between the tall trees…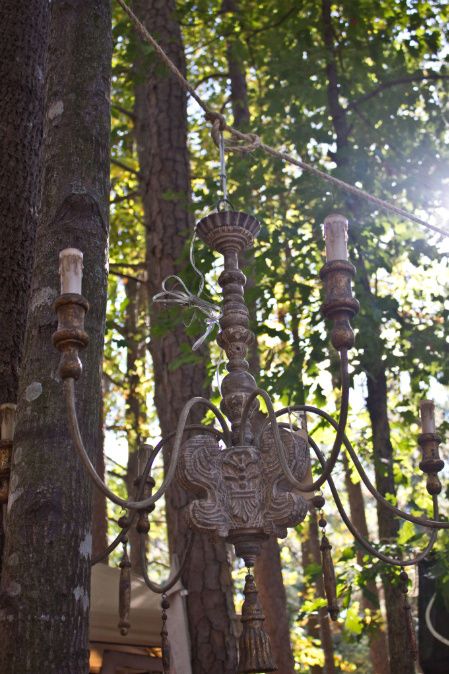 Some of the booths were quite elaborate…
And others were covered by simple, white tents…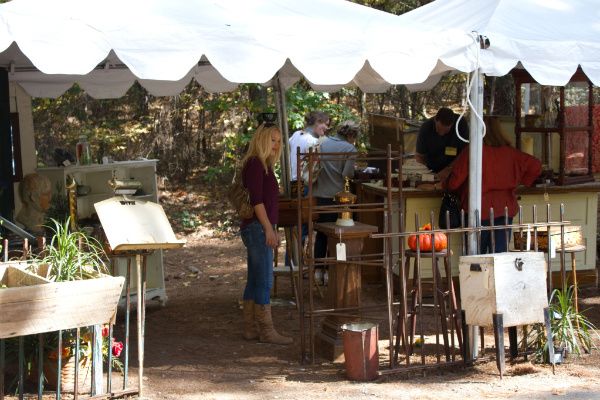 Some of the goods were crisp and contemporary…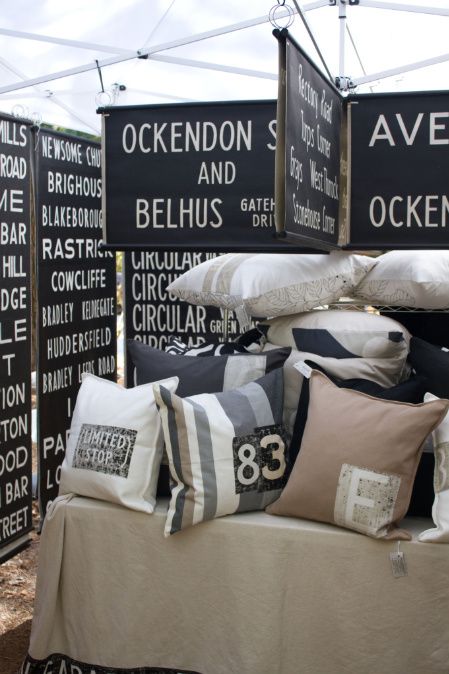 ("British Route Sign Designs"- britishroutesigndesigns.com)
And others had more salvaged style…
Kevin loved this old locker basket unit…
And I thought this big ol' wagon full of fabric pumpkins was super cute…
The stems were made from branches!
There was literally something fun to look at, at every single turn…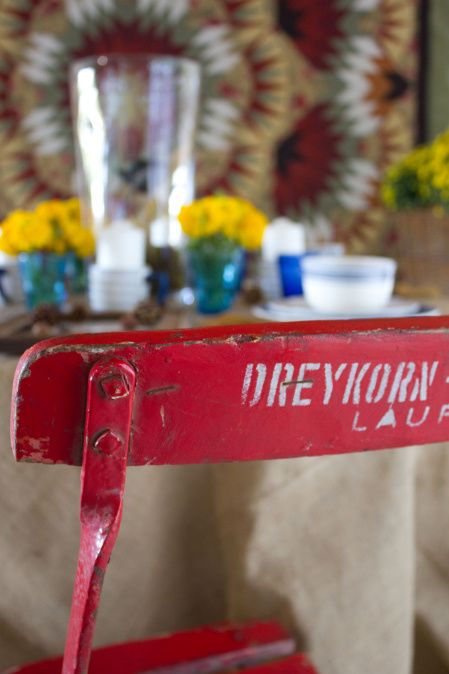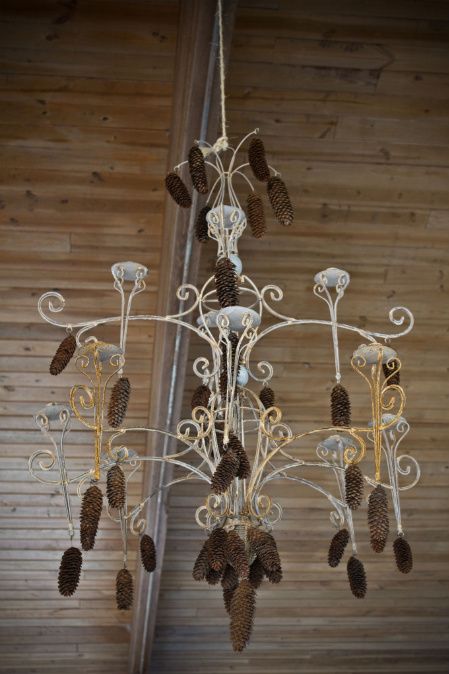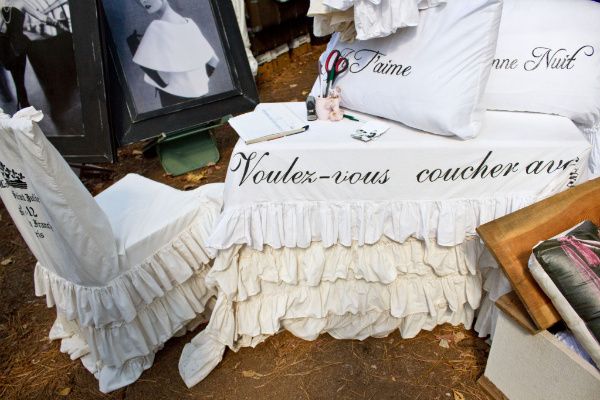 ("When Lindy Met Sandy"- whenlindymetsandy.blogspot.com)
("When Lindy Met Sandy"- whenlindymetsandy.blogspot.com)
("Findings"- myfunkyfind[email protected])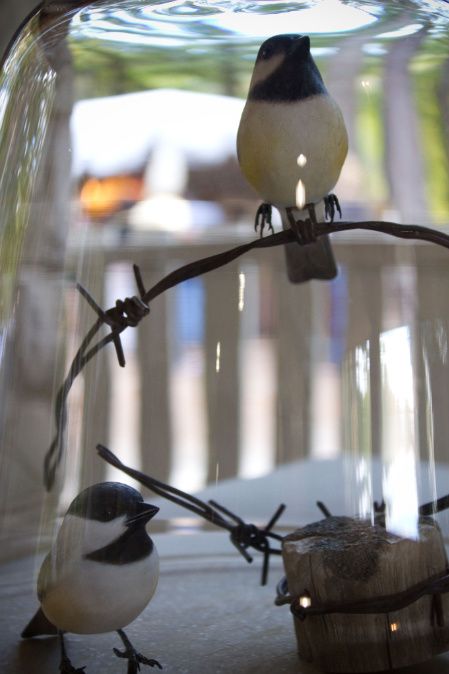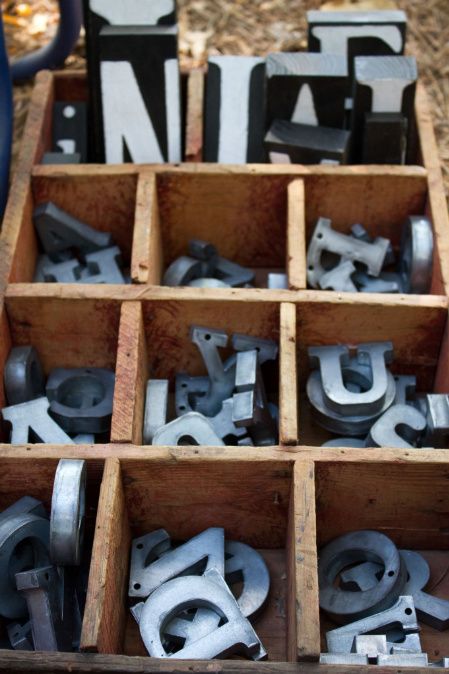 ("Findings"- [email protected])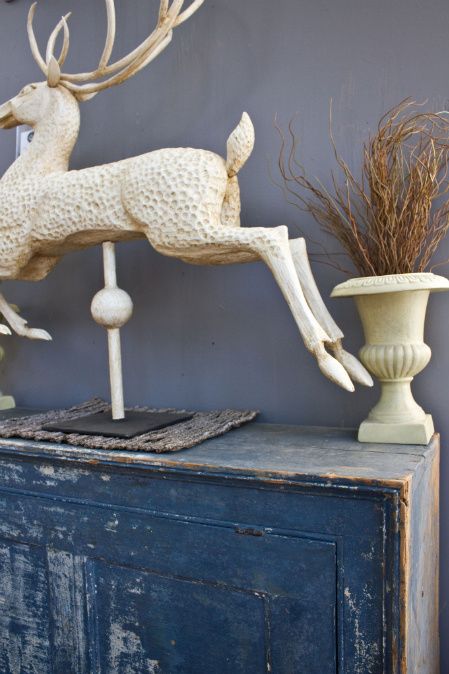 ("Three Points Design Inc."- threepointsdesign.com)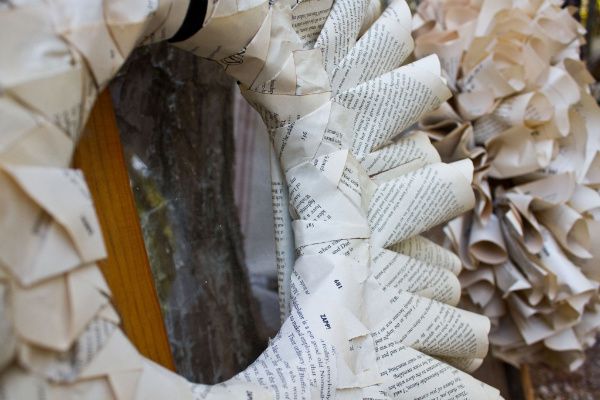 (Book page wreaths available through "French Laundry Home"- [email protected])
("Findings"- [email protected])
("Findings"- [email protected])
We met several bloggers throughout the day too. It's always a trip to hear someone call out, "Hey! You're from that blog!" (My mind immediately shifts to, "oh dear- what did I do/say in my last video/blog post? Then I start to pray I/it wasn't too weird. ").
And over by this beautiful, stone fireplace…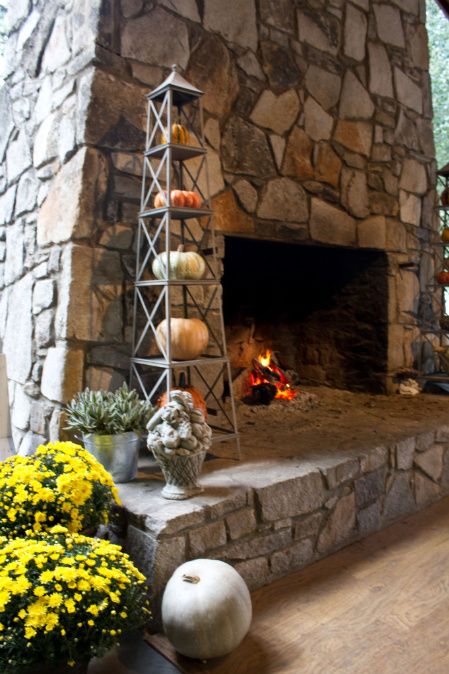 …we met Country Living magazine Editor-in-Chief, Sarah Gray Miller…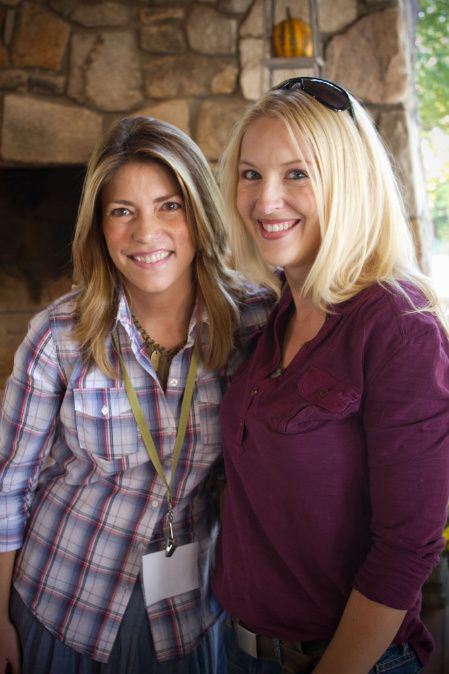 Kev and I enjoyed chatting with her about the South (she's a Mississippi native), our tiny dogs (she has a Dachshund) and how great the Fair was.
Before we left, we headed over to the "Country Living Cafe"…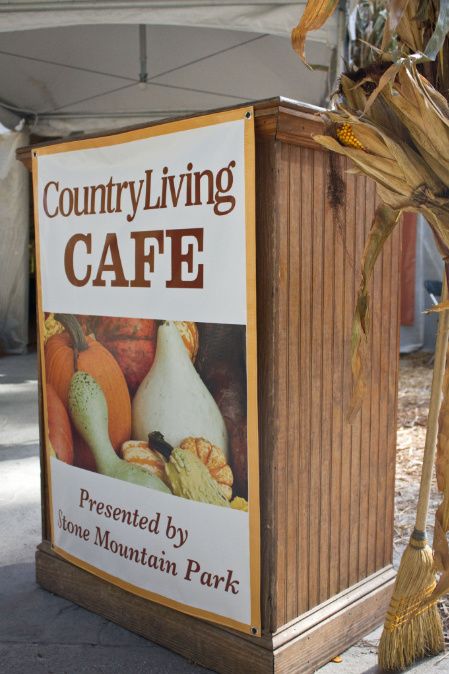 It was under a couple of big, white tents and they really made it quite a fun place to dine.  A sound system played instrumental country-style music, the ground was covered with hay, and each table was topped with a brightly colored pumpkin or gourd…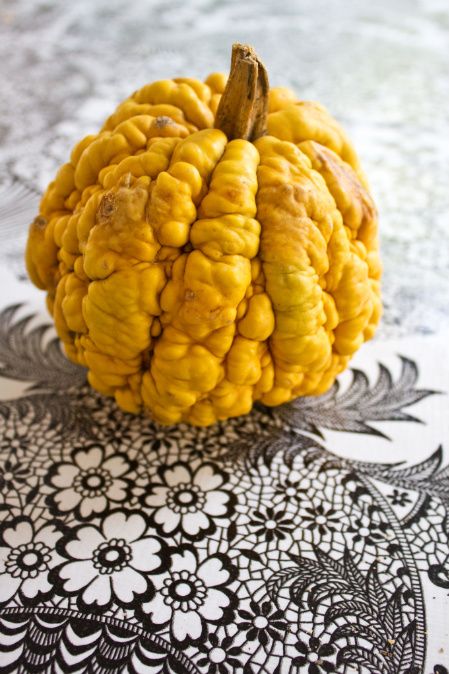 The menu consisted of all Country Living recipes. Kevin got fried chicken, I got the pulled pork, and we shared three, incredible sides…
Potato salad, macaroni and cheese, AND baked beans.
We ordered way more food than we could actually eat- but it sure was fun to try some of everything!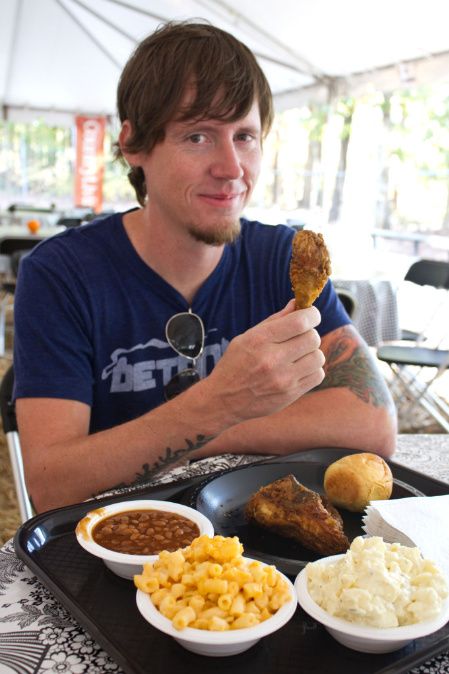 We shot a little video of our day at the Fair too. One day, we'll look back at it and remember exactly how it felt to be there- amongst the trees, and tents- filled to the brim with country style goodness.
Click here to watch it on YouTube.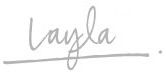 PS- Dear 75-year-old Kevin: Thank you for going to the Fair with me way back in the day. Thank you for going to Ikea with me after we went to the Fair so we could get two dining room chairs and a pair of curtains for the bedroom. And thank you for collapsing with me on the black leather sofa at the front door of the store because our feet and backs hurts so bad from walking on concrete all day. I love you!
Even if you didn't carry me to car like I asked you to.
Join us on Facebook and Twitter!
————————————————————————————-
Need help arranging your furniture?
Need design help?
Check out my e-book!