Before we announce the winners of the Summer Rental giveaway, we thought we'd share some photos we took while we were staying at Mary Kay's personal vacation rental, The Breeze Inn. It's located on Tybee Island, just off the coast of Georgia, near Savannah.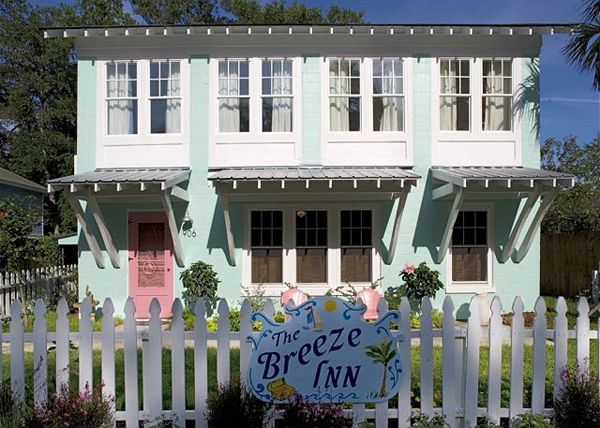 Our visit took place in the Spring of 2010, and it was an absolutely magical place to call home for a few days.
Through the front door, we were greeted by lots of sweet, striped seating and a big ol' wall full of books…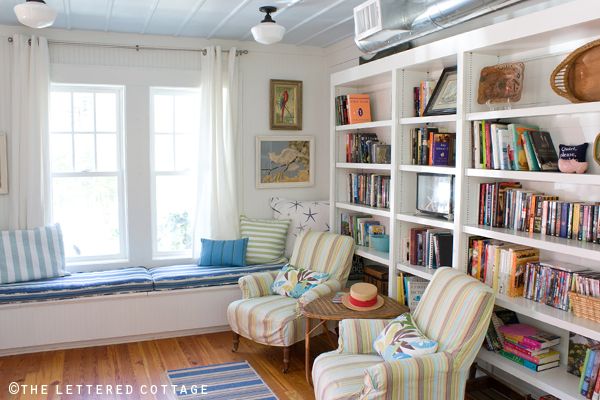 (There's a few of Mary Kay's colorful creations down there on the bottom shelf!)
To the right, we saw lots of eye candy too…a lovely living room, and a darling dining room in the distance…
Here's another shot of the living room…
And a closer shot of the dining room…
Attached to the dining room, we found the kitchen…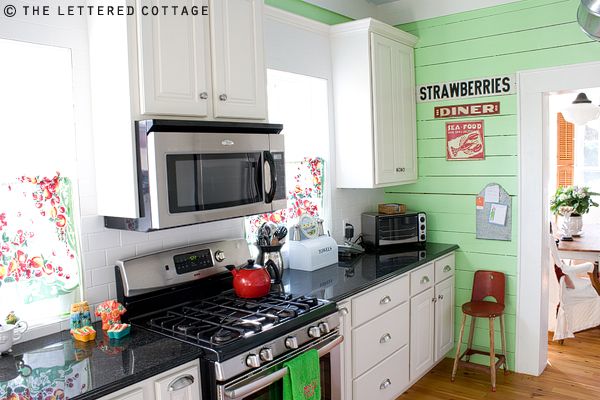 Pistachio-painted planked walls, a vintage sink and exposed duct work really made the room feel fun…
At the end of the kitchen, we stepped through a door that led out to a screened-in porch…
And back inside a door located to the right of the S-E-A letters, we found a sweet old dresser sitting below a fabulously chippy old sea-themed sign…
Just past that, tucked in the middle of the first floor, we discovered a happy little bathroom…
You can't really see the whole thing in the photo above, but it had the coolest/easy-to-get-into shower!
Once we finished routin' around downstairs, we headed upstairs. The first room we went into was the master bedroom…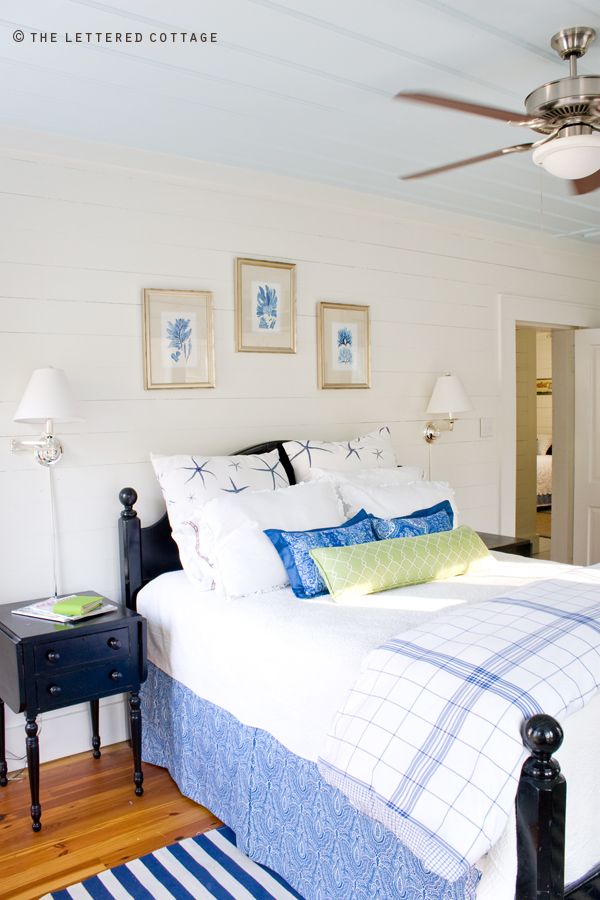 A pink-painted door led out to a small balcony and steps, for easy access to the driveway below…

We really enjoyed waking up in here while we were there!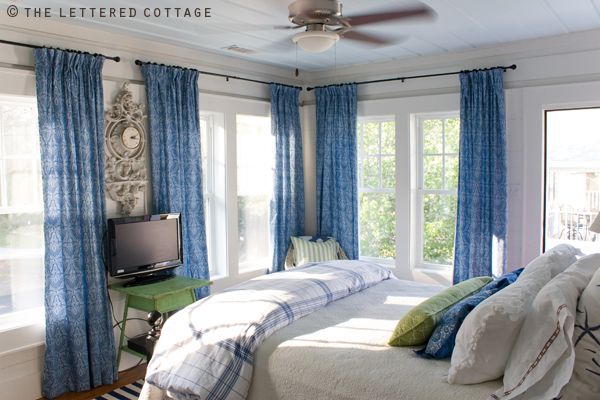 And we realllllly enjoyed blogging from here while we were there…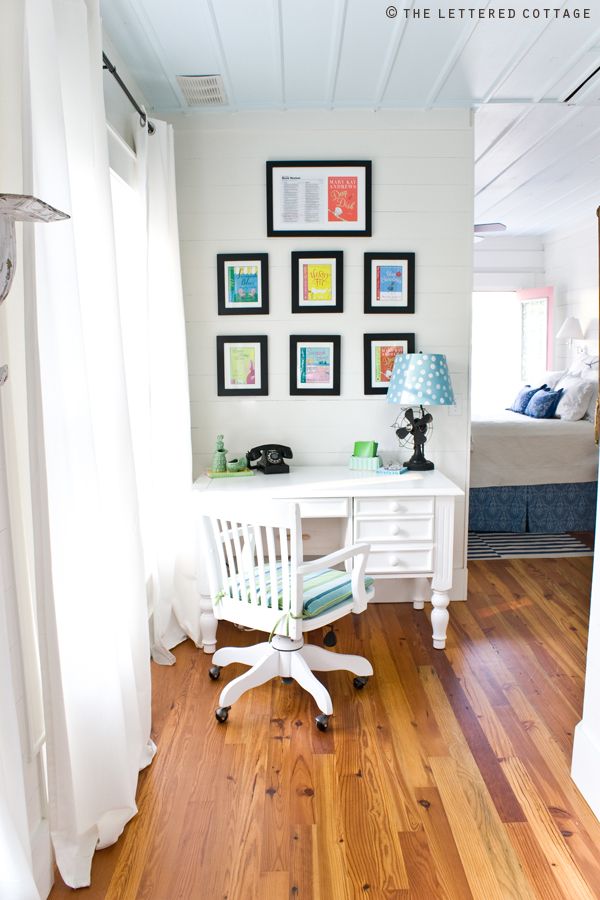 (More of Mary Kay's colorful covers hang on the wall above the desk!)
Here's the view looking back the other way from the desk area…

The master bathroom is off to the left and it. Is. Darling!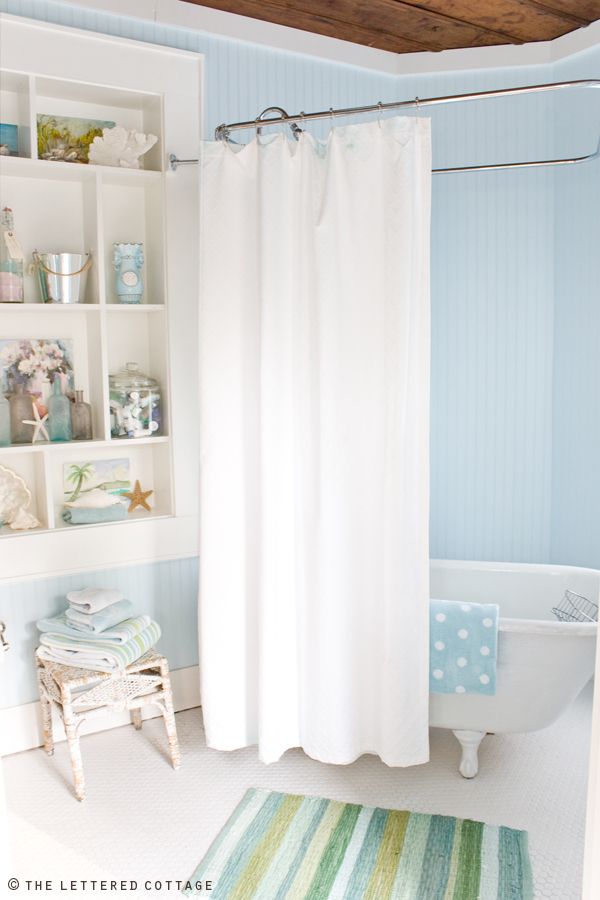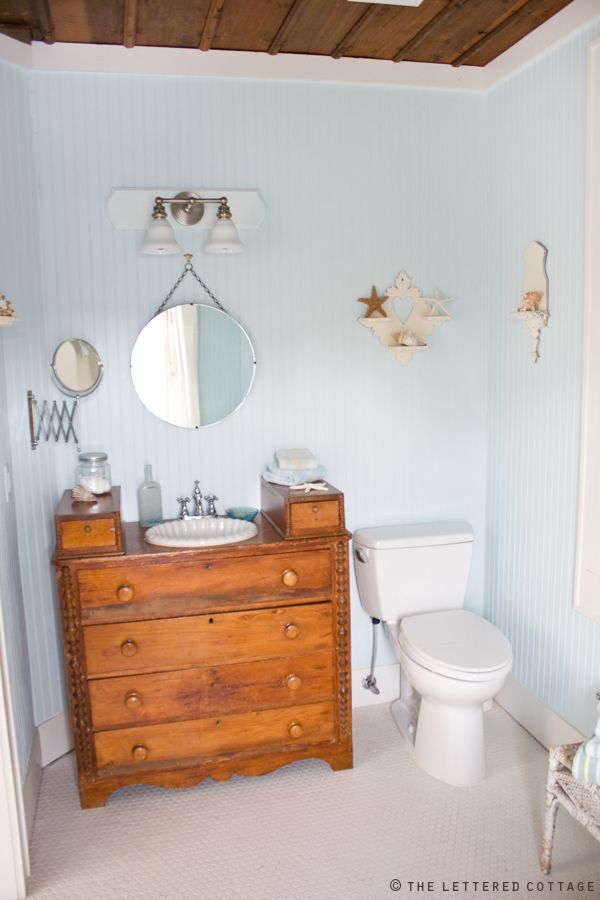 Back out in the hallway, there's another bedroom, complete with matching twin beds…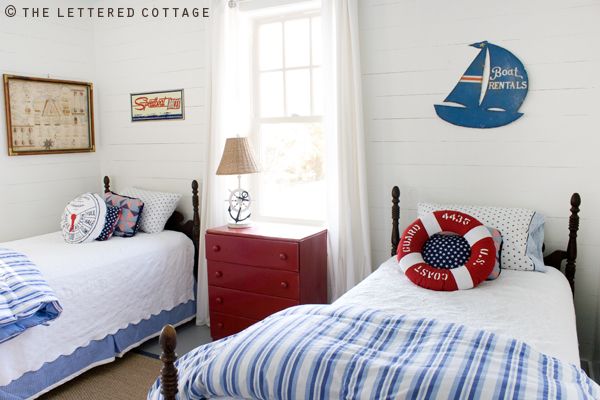 …and sooooper cute pillows…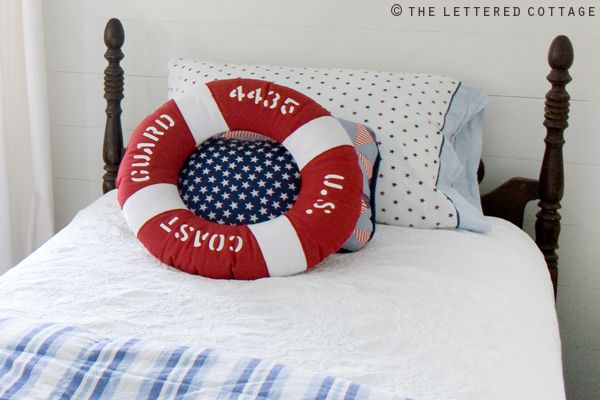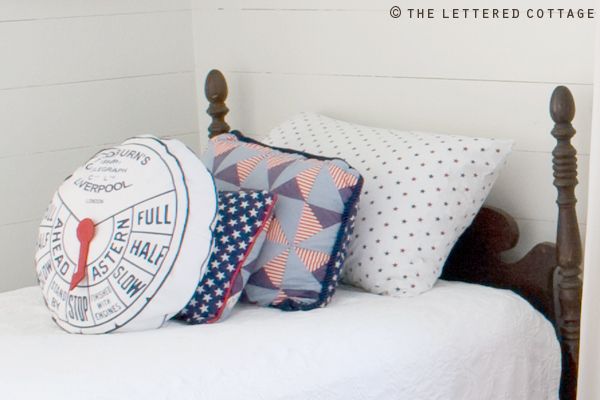 To the left of that room, there's another little bathroom…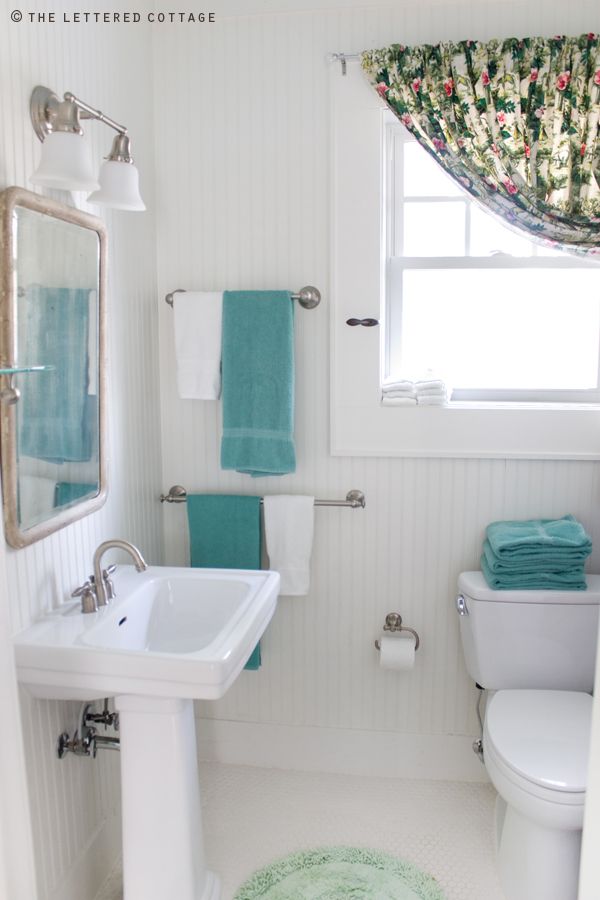 And to the left of that, another pretty bedroom…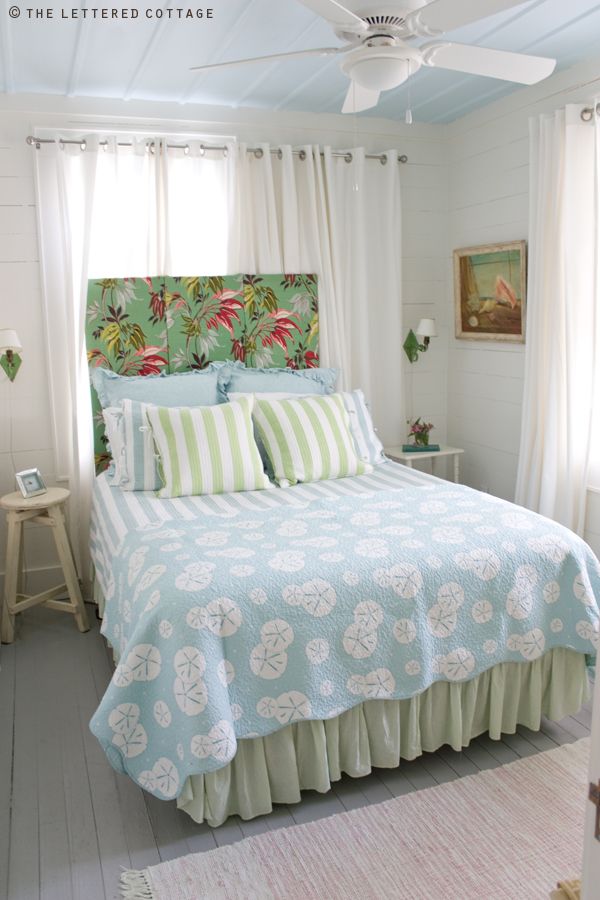 (My Mom painted the wood floors on the second floor of the house I grew up in too! Mine were light blue!)
Pretty cool pad, eh? We really enjoyed our time there last year, and look forward to going back again real soon!
And now, the winners of the Mary Kay Andrews Summer Rental book giveaway are…..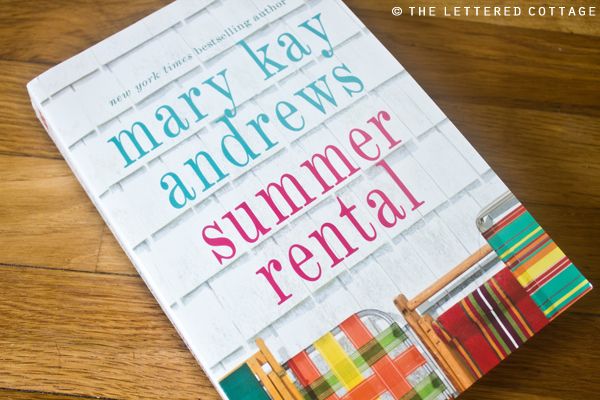 Ronnie Gunn Tucker of Biddy Brain and Nita Stacy of Mod Vintage Life! Congrats ladies! I'll be in touch soon to get your mailing addresses from you!

PS- For more information about The Breeze Inn, visit Mermaid Cottages!