This post is sponsored by the friendly folks at KILZ®, but all opinions are my own.

What do you get when you cross an unfinished breakfast nook and some primer and paint from KILZ®?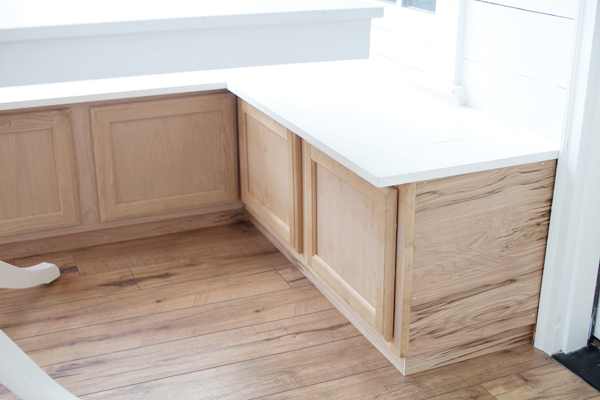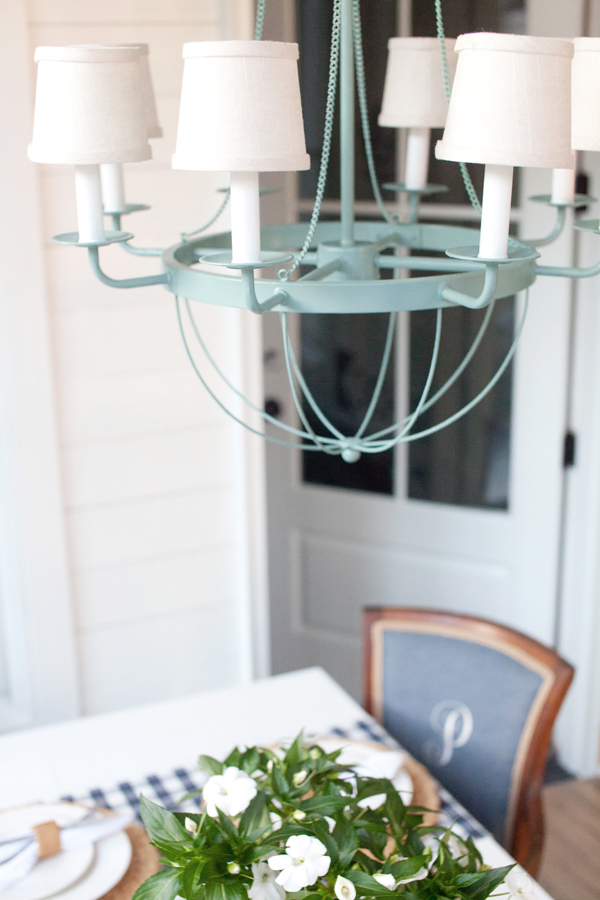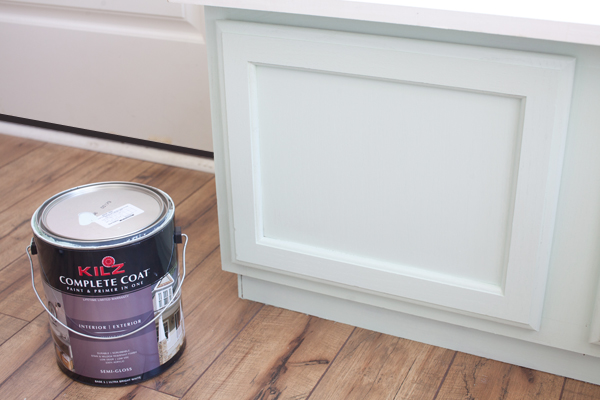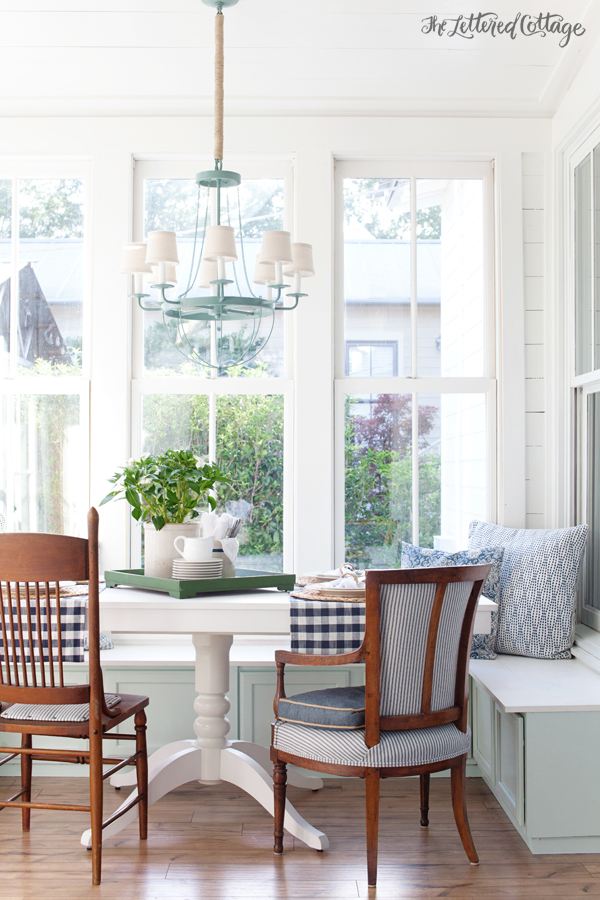 A pretty palette and the perfect place to eat, of course! 😀
I've used their primer for years, but after this project, I can also vouch for their Complete Coat™ paint. The stuff went on beautifully and was just the right consistency. Not too thick, not too thin. The color on the banquette is Creamy Mint (mixed with just a touch of gray), and the color on the chandelier is Winchester Green, mixed with a touch of black.
As for prep, I just made sure the chandelier was clean and dust-free before I sprayed it with the aerosol primer. Which reminds me to mention, KILZ®'s cans, and the level of propulsion at which the primer sprays out is second to none. I will never use anything else. I don't know how they do it, but it was noticeably more powerful than any other aerosol I've used and went on like a dream.
When the primer was dry, I used a paint brush to paint coat it with the Winchester Green. It took about an hour to cover the whole fixture and I love how happy it feels now! 🙂
On the banquette, you may remember we used unfinished cabinets from Lowes. Since the KILZ Complete Coat ™ is a paint & primer-in-one, we just brushed it directly onto the wood, and I'm so pleased with the finish and how little touch-up was needed after the first coat.
Next up, window treatments and cushions for the benches! 😀
Now…
Since KILZ was kind enough to send us some paint to review for free, let's pay it forward and give away $100 Visa gift card so you can purchase some too! To enter:
– Follow @KILZBrand on Instagram, then post a photo of an object or area in your home that you would like to makeover with a KILZ® product on your IG feed. Don't forget to use the hashtag #KILZgiveaway and tag @KILZBrand in your caption!
I'll randomly select a winner and announce their name on my @LetteredCottage Instagram feed in August. Good luck!
Layla
PS – Looking for more info about KILZ®? You can find them at KILZ.com and at  @KilzBrand on Facebook  and @KILZbrand on Twitter. They're also on Pinterest!