I decided to tackle the Beer Garden Bench project this week and I may not have done it the "right" way, but I wanted the bench to have a very rustic feel, so "my way" worked for me!
I didn't use primer on the metal legs because I don't really care if they get bumped and some of the original green paint shows through.
The bench cost just $45, and it was exactly what I was looking for- I needed something that would hold at least three booty's.
It came straight from an old beer garden in Germany, and it's got German words carved into it's underside to prove it- too cool!
I'm getting a new rug (which looks just like my old rug- that Mr. LC spilled a gallon of white paint on) to use under the Dining Room table this week. I'll post photos of the bench in its new home once we've got the rug down.
Hope you can learn something from the video. I'm not making any promises though- it may end up being more for entertainment purposes only. Hee hee!
It was fun to get away from my computer desk, and get sweaty, even if it was only for a couple of hours. But after editng my final cut- I told Kevin he may not want to leave me alone in the backyard, with power tools and a video camera anymore!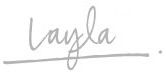 PS…Here's some extra footage I shot, that didn't fit into the video above.


…and one more, just for fun, that I shot on the 4th of July at my Mom's house.
I ran for my camera when I caught a glimpse of Kev strumming our 3-year old nephews guitar out by the swimming pool…

——————————————————————————————————–
Join us on Twitter or Facebook!
————————————————————————————-
Need help arranging your furniture?
Need design help?
Check out my e-book!