Have you ever visited Abraham Lincoln's home in Springfield, Illinois? If not, I thought I'd share a little bit about it since we had so much fun while we were there!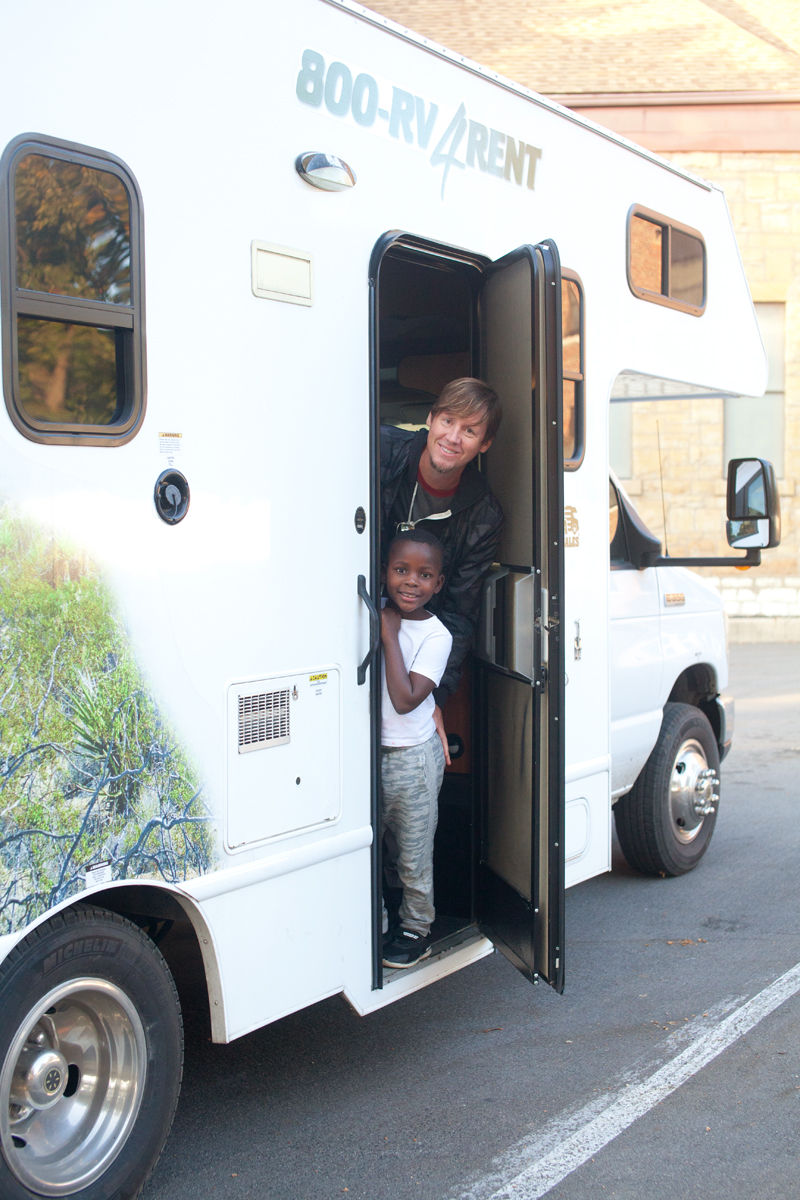 Pictured below is the house he and his family called home from 1844 to 1861, which is when he became President and moved to Washington D.C.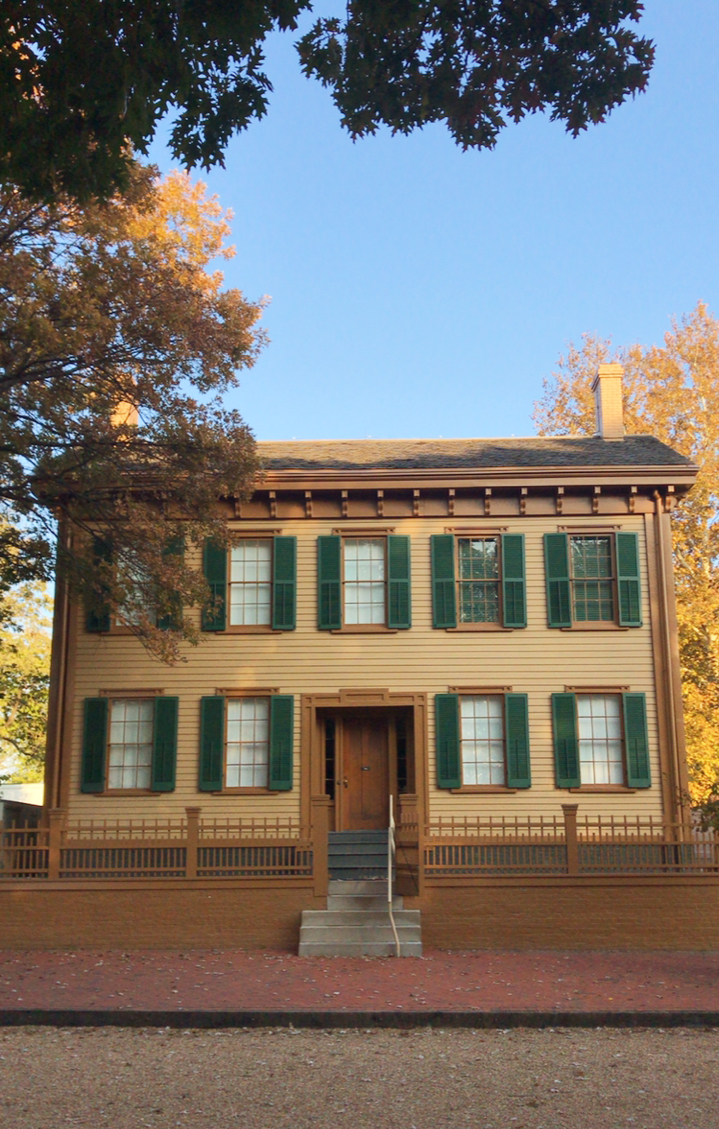 The whole neighborhood is actually a National Park now and because the National Park Service has done such a great job restoring the four blocks surrounding his home, touring the area felt just like a step back in time. They removed all the paved roads and replaced them with gravel just like they would've had back in the 1800s.
There were even a couple of campaign wagons parked up against nearby curbs:
Tours of the inside of the Lincoln home are free and what a trip it was to pass through the same front gate and into the same home that he was photographed standing in front of below!
See him there, with his sons, in the corner of their yard?
One of my favorite parts about being inside their home was seeing their fireplace mantel and learning that the tiny holes across the top of it were from the Christmas stockings Abe and his wife hung there for their boys.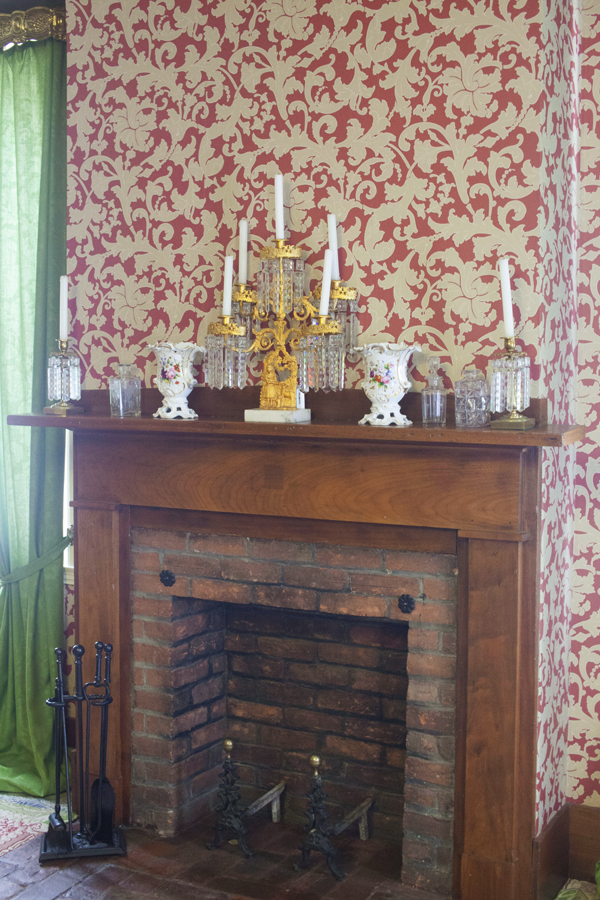 The weather was absolutely perfect the day we visited (in late October) and all the trees were covered in colorful leaves.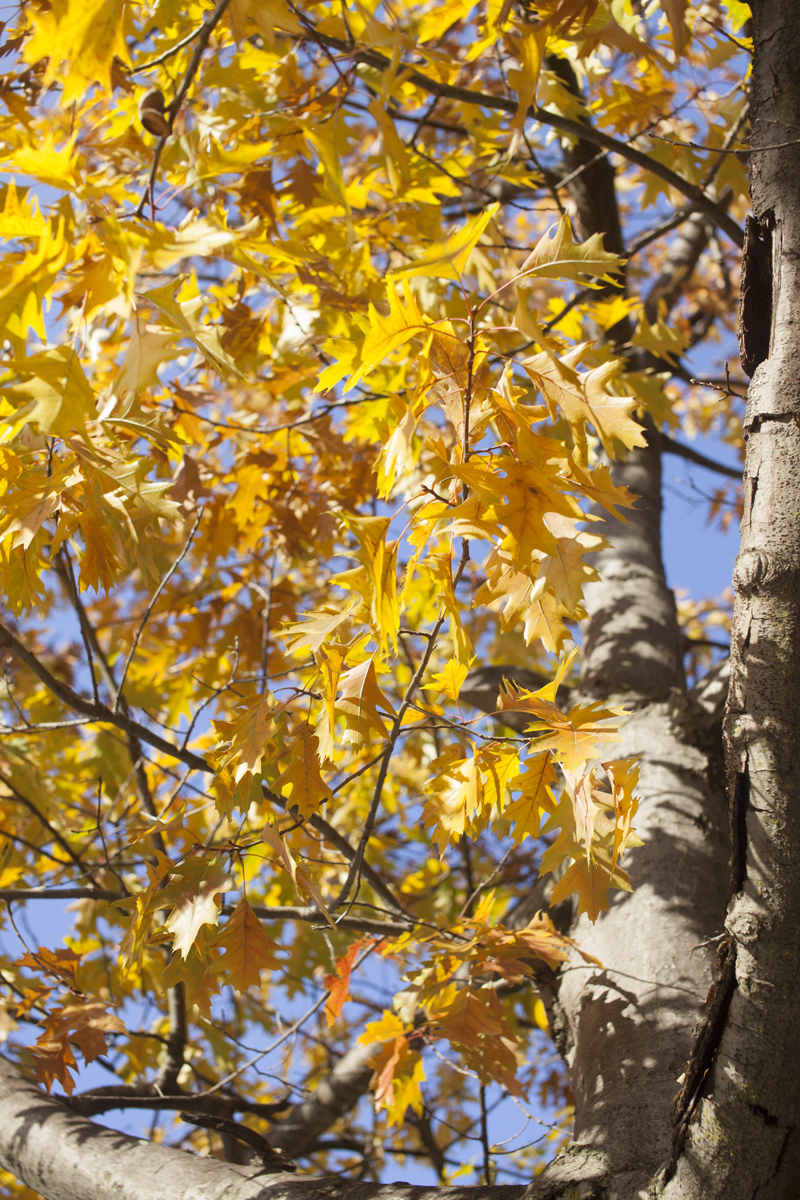 We roamed around for a couple of hours and at every turn there were beautifully-restored historic homes, loaded with architectural character.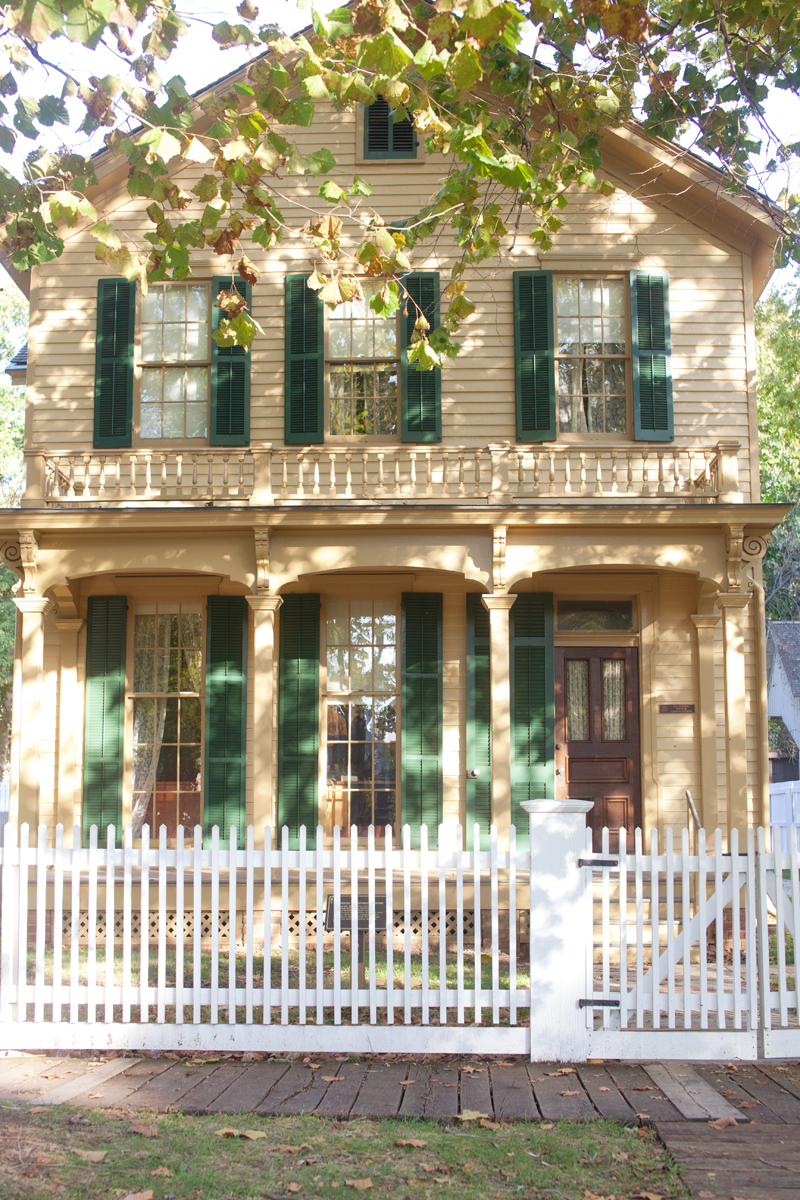 The Harriet Dean house was my favorite:
It was constructed in the 1850s and is located right across the street from Abraham Lincoln's home. Apparently, Mr. Lincoln sold her the lot for $125 and he also passed it every day on his walk to and from his offices and the courthouse in downtown Springfield, which is only a few blocks away.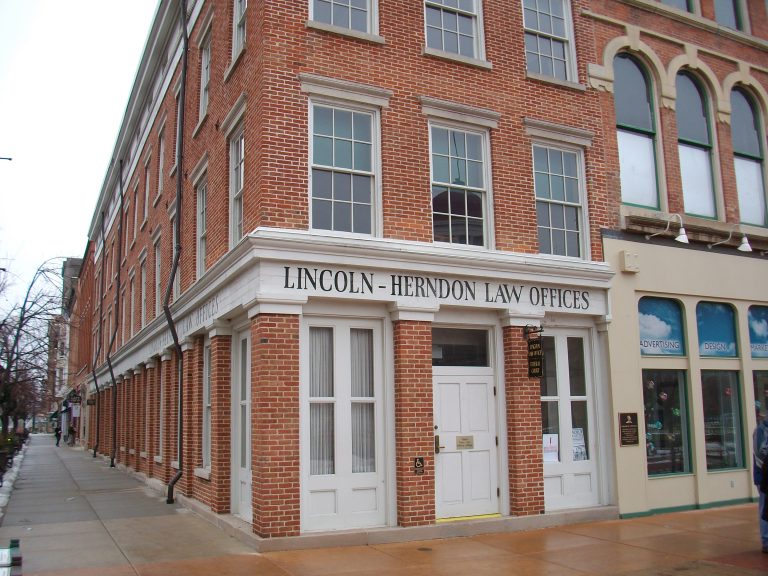 My favorite fun fact we learned that day: That Abraham Lincoln was crazy about cats. One friend is reported to have recalled, "He would take one and turn it on its back and talk to it for an hour at a time." And because of this love of cats, Secretary of State William Seward presented President Lincoln with two kittens as a gift early in his administration in August of 1861.
Our park ranger/tour guide also shared that one time President Lincoln fed a pet cat named "Tabby" with a gold fork during a White House meal. Mrs. Lincoln got upset and scolded the President. Lincoln replied, "If a gold fork was good enough for former President Buchanan, it's good enough for Tabby."
Anywho, if you ever get a chance to visit, we highly recommend the tour. Especially when the trees turn yellow! 😀
Layla
Get My Free E-book: 15 Common Decorating Mistakes And How You Can Avoid Them
Enter your email to download my free e-book instantly! 🙂