Last year, at about this same time, I blogged about a few of my favorite things…
A Few Of My Favorite: Tutorials
A Few Of My Favorite: Thrifty Tips
A Few Of My Favorite: Room Re-do's
A Few Of My Favorite: Blog Posts
This year, I think I'll mix it up a bit and just do Room Re-do's (tomorrow), Tutorials (on the 31st) and Blog Posts (on January 1st).
So if you have a post (or 3) you'd like to link up to one or more of the parties I'm a' hostin', meet me back here tomorrow morning and get your link on!
Then get ready to get your read on, 'cause along with everyone else who links up, I'm gonna post a few of my favorites from around the web again this year too!
And if you happen to be interested in adding a handy dandy little button to the post you're linkin' up to on your blog, here's one for tomorrow's "Room Re-do" party…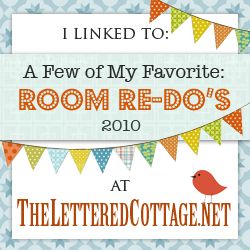 See ya tomorrow!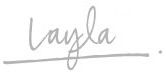 PS- I'll post buttons for the other two parties as I blog about them.
——————————————————————————————————–
Join us on Twitter or Facebook!
————————————————————————————-
Need help arranging your furniture?
Need design help?
Check out my e-book!
Get My Free E-book: 15 Common Decorating Mistakes And How You Can Avoid Them
Enter your email to download my free e-book instantly! 🙂