WOW! Where do I even start?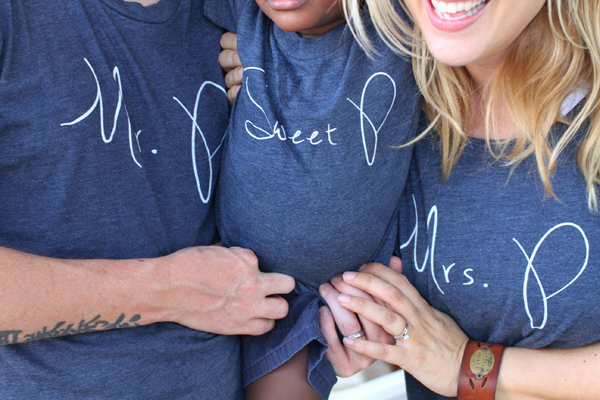 How about some favorites?
1.) I love it when he wants to be held by BOTH of us. One of us will be holding him and he'll stretch his little arm waaaaay out to let us know he wants us both. 😀
2.) I love it when he decides it's "private concert time". He pulls us (and Kevin's guitar) into one of the crib rooms and after strumming a little bit on his own, he tells Daddy to "chita" (sit) on the tiny chair, and then he plops down into my lap, and points to the guitar and says (in his sweet Haitian accent), "Play please, Daddy!". When each song is over, he claps and says, "Bravo, Daddy! Bravo!", then, "Play please, Daddy" again. 🙂
This next photo was snapped the very first time Sweet P ever saw his Daddy play guitar. I can't wait to show you the expression on his face once he's officially a Palmer! 😀
3.) Making puzzles has continued to be a fun activity for the three of us, too:
He pat-pats each piece into place when he finds one, and yesterday afternoon while we were sitting there, he turned to me out of the blue, looked me straight in the eyes and said, "I love you, Mama".
Needless to say, I am absolutely FLOATING around this place today. 😀
Happy 2-26!
Get My Free E-book: 15 Common Decorating Mistakes And How You Can Avoid Them
Enter your email to download my free e-book instantly! 🙂