The following post was written by my friend, Shaunna, 'cause she always knows just what to say…

I have this thing for the sea.
I'm not sure how or why, but the sounds of the tide bring me to a place of peace. They roll around in my head, pushing fear and doubt far from the shores of consciousness. The stress of it all simply floats away. I am whole. I am enough.
This is surely why, then, that I let my husband and cousins convince me to make the 4 hour trek (and back) to the Keys from Ft. Lauderdale……in one afternoon…..before driving 12 hours back home the next morning.
The smell of salt in the air, and the promise of Jimmy Buffet blaring out open windows was just too much to resist. As we were driving, it occurred to me that the drive to Key West is a lot like life.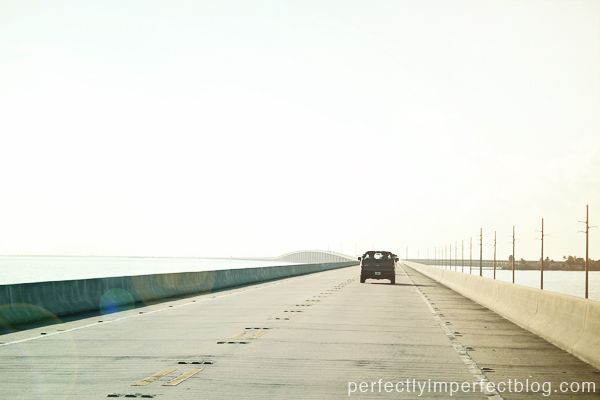 It starts out carefree- we want for nothing…we laugh a lot. We aren't afraid to throw off the bowlines, and sail away from safe harbor.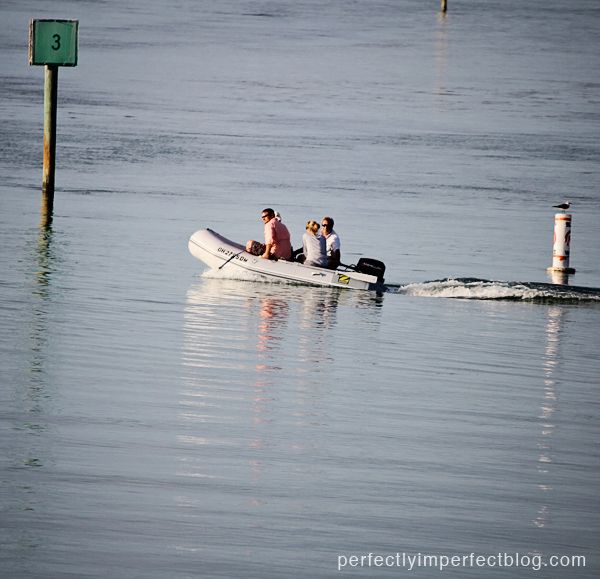 All we know is dreaming, and exploring, and discovering.
But the journey can get complicated along the way, can't it?
Traffic jams knock our feet out from under, and conjure up uncomfortable emotions. We lose sight of what was, and we often deal with things the wrong way.
But when the temptation to become pessimistic raises its ugly head, sometimes something marvelous happens.
We realize peace was there waiting for us all along…
…and feelings of joy come rushing back in.
The journey rolls over and under, in and out of and twists and turns. And if we're lucky?
Glory. 
Goodness spills over, and spreads from one person to the next…
…and the drive is totally worth it.