The big 3-4
So I woke up this morning and the usual stream of thoughts started rushing through my head:
How should I re-do the bedroom, I wonder if Max peed on the dining room floor in the middle of the night, re-do the bedroom, Max, re-do the bedroom, Max.
Then, boom. A new one popped in there…
I'm 34 years old today!
Remember when you were little and being in your 30′s sounded so far away?
I remember a day when I was about thirteen or fourteen year old, when I forced myself to think about being "older". It happened when I was walking home from school one day. Our house was at the end of a long, private (dirt) road, so the school bus dropped my brother and I off about a 1/4 mile away from our house. I was walking home that day, by myself for some reason, and I just stopped.
Right in the middle of the road.
I stretched out my arms and took it all in.
The blue sky above me, the grassy ground in front of me, the corn fields on either side of me, and the S P A C E all around me.
I told myself (outloud) to, "Always remember this moment. When you're older, remember this moment."
I stood there for a few minutes, just soaking it up.
I'll never forget it.

Especially now that I'm "older".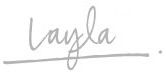 PS…Max did pee on the dining room floor.
——————————————————————————————————–
Join us on Twitter or Facebook!
————————————————————————————-
Need help arranging your furniture?
Need design help?
Check out my e-book!