Suzie the Chevy Blazer
I wanted to share a special story about Suzie the Chevy Blazer today.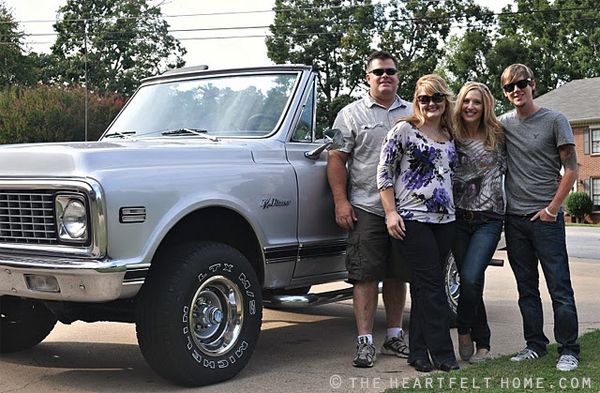 A gal named Charity (whom we had never previously met) responded to our shout out for an old truck a couple of weeks before we began shooting our pilot…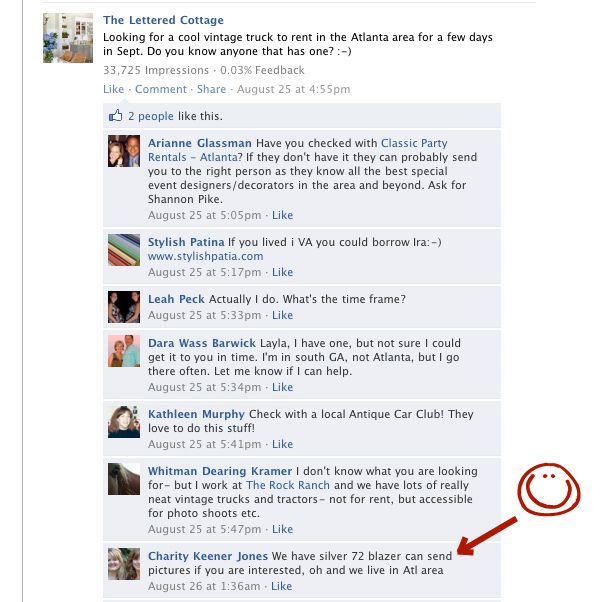 I emailed back and forth with her a couple of times, and then forwarded her email address to our producer so they could work out all the details. I didn't really think about what a 1972 Blazer looked like…I was just grateful that Charity and her hubby were open to the idea of letting us use theirs for the week!
_______________________________
The night before we began filming I went to bed anxious. I tossed and turned all night, and I had some really vivid dreams during the times I was actually able to fall asleep. One of which was about my Grandpa Richard.
_______________________________
He and my Grandma Evelyn adopted my Dad in the mid-1950's…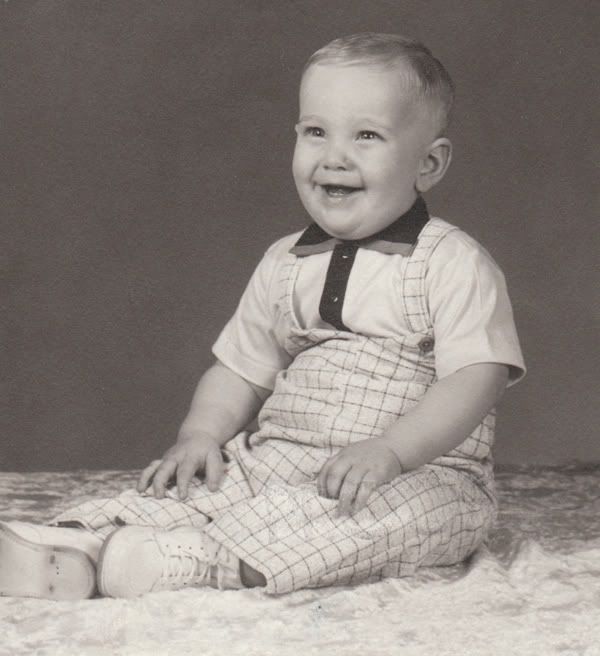 (My Dad- circa 1956)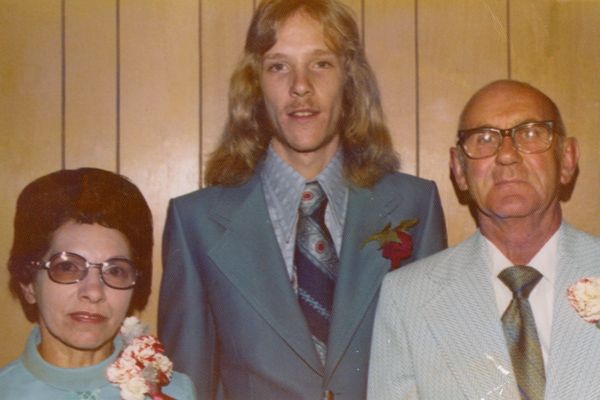 (My Grandma Evelyn, my Dad, and my Grandpa Richard- circa 1974)
…and after over 50 years of marriage, my sweet Grandma passed away on Valentines Day in 1999. I visited my Grandpa for the last time last November.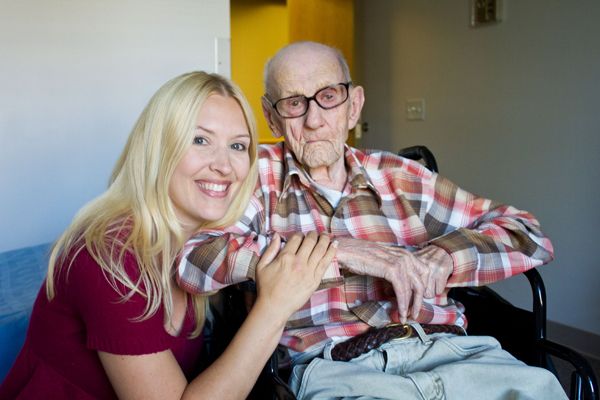 In my dream that night in Suwanee, my Grandpa kept telling me everything was going to be okay. I don't think I even said one word out loud to him the whole time…I just remember being there with both of them, and him telling me I was going to do fine. There was no mention of a pilot or anything like that…it was just them, and me, and comforting words.
_______________________________
When I "came to" to the sound of Kev's cell phone alarm that morning, I immediately began telling him about my dream. He didn't sleep very soundly either, and as you can imagine, we both felt pretty weird and shaky, and we were both pretty anxious about what was going to happen once we walked out our hotel room door.
But then I sat in Suzie…
…and memories of riding around with my Grandpa Richard in his old Chevy Blazer started to put my worried mind at ease.
His Blazer was light green…like this one…
…and don't you know I had to fight back tears when Charity told me that Suzie the newly-painted silver Blazer, was originally painted light green too.
PS- Special thanks to Shaunna for snapping this photo of my Mister sitting in Suzie…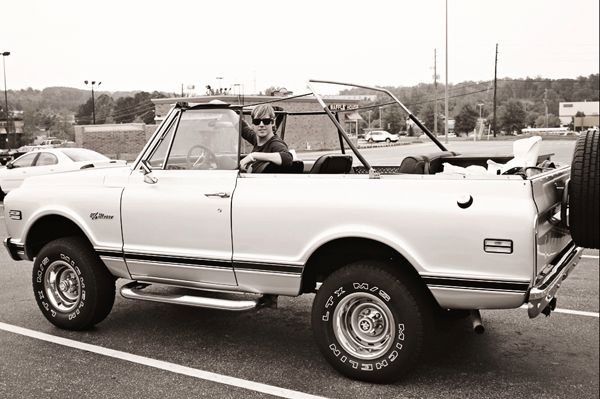 We might just have to start savin' our pennies up for a green one just like her one day!
__________________________________________________________
Join us on Pinterest, Twitter and Facebook!
___________________________________________________________
Need design inspiration? Need help with space planning?
Check out my e-book!