So, we've got this guest bathroom. The right side of it is almost done, and the left side of it is…well…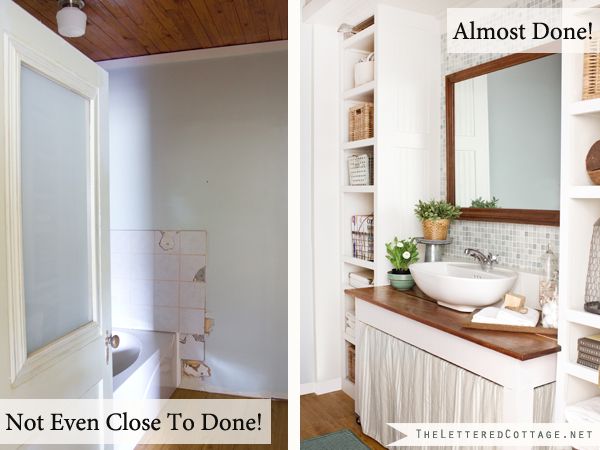 Work in there came to a halt sometime last year, but we did install a ($25) schoolhouse-style light fixture the other day, and it's so nice to finally have a light on the ceiling in there.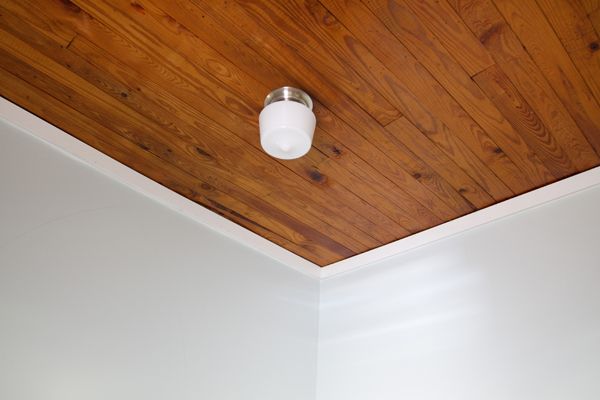 Besides the light fixture and ceiling, that side of the room hasn't really changed all that much over the past few years. It started out like this…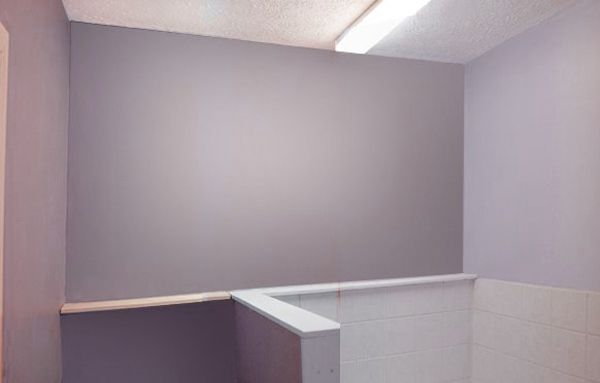 …and it currently looks like this…
(The tub and toilet are down below where the pictures cut off.)
Regarding the hole: Let's just say I got a liiiiittle antsy to start working on that wall while my husband was at the store one day. And when I get antsy, sometimes I get hammer happy.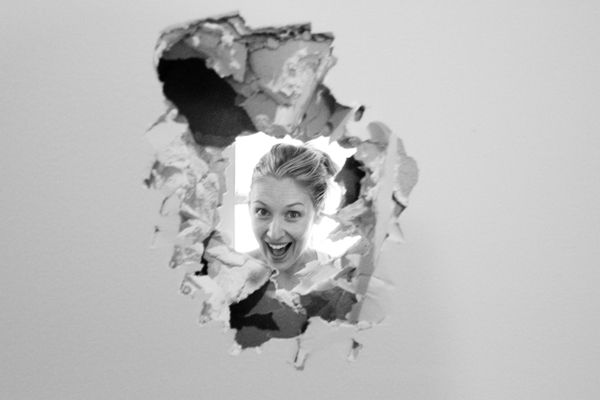 Please tell me I'm not the only one that gets hammer happy.
Better yet, please tell my husband.

PS- We found the wood planks underneath the drywall on the ceiling and the winner of the herb crate giveaway is:
Congrats, Vicki! I'll be in touch with you shortly!