Greetings!
Hope you're having an awesome weekend!
And if you're a Mom-
Happy Mother's Day!

We took our Mom's out for lunch today, and we had so much fun hanging out with them.
Love those ladies!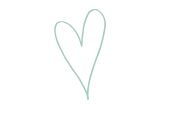 We also continued putting the finishing touches on the dining room- we can finally see the finish line now!
Yessssss!
Here's a short video of a little project I worked on a couple of days ago…
Pretty nifty, eh?!
And I'm sooooper happy to report, the project turned out great- so I'll be back with a post full o' pics of our "new" dining room sometime this week.
In the meantime, I better go fetch some ice.
I tripped on a rolled up area rug about an hour ago, and nearly lost my pinky toe.
I'm not sure if it's how my feet are shaped, or what, but that little guy sure has a mind of it's own.
Stick a rolled up area rug in my path and I'll be in a ball on the floor, writhing in pain, every time!

————————————————————————————-
Need design help?
Check out my e-book!