It's Saturday (yay!) so I'll make this short and sweet. (No pun intended as I'm about to mention a twice-baked, Italian-style cookie.) Remember that "light biscotti-colored paint" I mentioned in yesterday's post? Well, Kev and I were in one of our favorite neighborhoods yesterday, and we saw the prettiest light biscotti-colored paint covered house! Check it out…
Isn't it lovely?!
I have no idea what the actual paint color name is, but I absolutely love how it looks with those dusty green/gray doors across the front porch. Luh. Shuss. Ness!
Happy Weekend!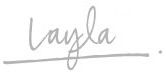 PS- I'm jumpin' in on a conference call with David Bromstad on Monday, (Gonna pick his brain about the upcoming season of Design Star- he's mentoring the cast this time around. Fun!) so if you've got any questions for him about the show, go ahead and leave 'em in the comments section of this post and I'll ask away for ya on Monday!

__________________________________________________________________
Ooh! And we'll be blogging about our (potential) design show next week too! So excited to share the latest news with you!
——————————————————————————————————–
Join us on Twitter or Facebook!
————————————————————————————-
Need help arranging your furniture?
Check out my e-book!