A couple of months ago, I wrote an article for HGTV.com that focused on master bedroom decorating ideas for small, medium and large budgets.
And while I was thrilled about the opportunity- I did have to chuckle a bit when presented with the assignment because, you see, I myself don't actually have a beautifully-decorated master bedroom yet.
(We shot the following video last Fall, and although we do have new flooring in the room now- everything else still remains unfinished. Blech!)
Soooo, since our master bedroom isn't even close to being done, my contact at HGTV.com suggested I use some photos of our guest bedroom in the article instead.
But I needed a few more photos of a couple different rooms, so like any master bedroom-less girl writing an article about pretty master bedrooms would do, I reached out to a couple of friends that do have finished master bedrooms!
The first was my friend Erin.
And even though she was super pregnant at the time, she still managed to run around the room and shoot a trillion beautiful pics for me…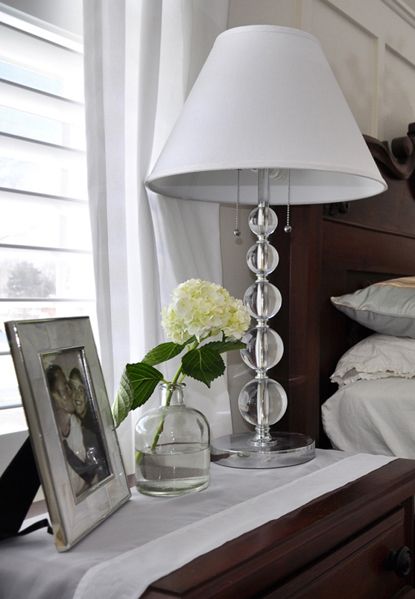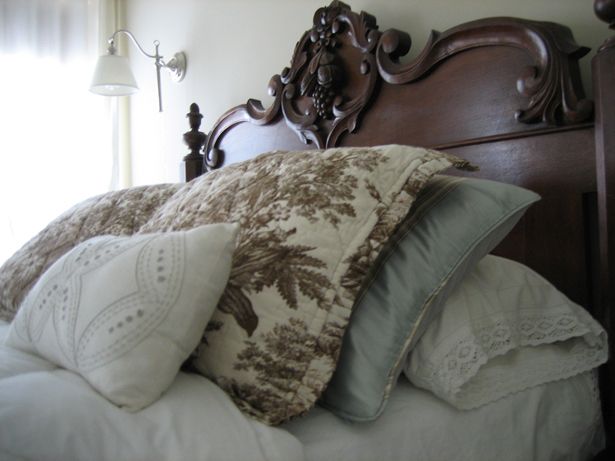 Isn't it loverly!?
I adore the board and batten wall treatment, the layered bedding and the antique bed!

The next was my friend Brooke.
Check out the photos she hooked me up with…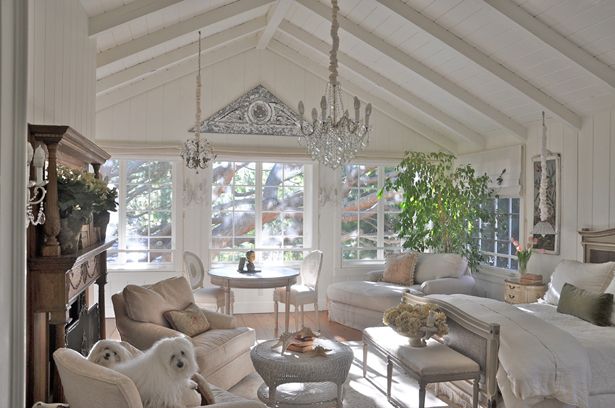 Can you imagine waking up to that awesome view?

It was such a treat to write about both of their beautiful rooms!
Now if I could just talk them both into coming over to help me work on my bedroom.

Speaking of which- what color do you think we should paint it?
We're ready and rarin' to start re-doin'!
————————————————————————————-
Need design help?
Check out my e-book!
Got Questions?
Check out our FAQ's!
Join us on Twitter!