Kev's friend, Jason, helped us move the big stuff…
…and Kev's mom, Katie, helped us move the rest…
We truly could not have done it without them. (Thanks again, you two. We're still trying to figure out how we can ever re-pay you!)
I forgot how completely physically and mentally strenuous moving is! I had some serious "I just want to get rid of everything" moments during those five, fast-paced days. And by "get rid of everything", I meant- leave everything right where it was so I didn't have to lift anything else– ha!
Half of our belongings are currently in a storage unit, and the other half are sitting in Kev's parents garage…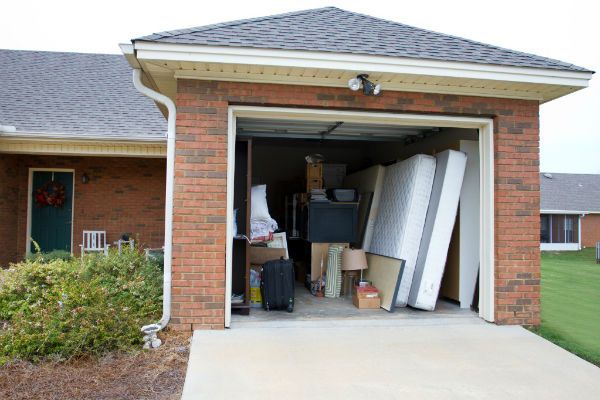 We're staying with them until we close on our new place, and we can't thank them enough for their generosity and hospitality. Max and Kit-Cat are all out of sorts, and I have a full-blown respiratory infection, but man it's been nice to spend time with them and take notes in Katie's kitchen…
We were originally shooting for a September 28th closing date, but that got pushed back to October 5th at some point along the way due to a burst pipe underground, out in front of the house. (The water company found it when they went out to turn the water on.) Now, thanks to a water leak inside the ceiling above the kitchen (below the bathroom sink upstairs), our closing date has been pushed back, yet again, to October 12th. #ThankGoodnessForInfaredTechnology!
We're anxious to get into the house, but we're so thankful that our inspector (Dwight Leary) found that second leak yesterday. We're going to ask the bank who owns the house to fix it when we get our inspection report back tomorrow. #FingersCrossedTheySayYes
In the meantime, we'll just keep prowling around the new neighborhood…
We were smitten with it from the get-go, and we look forward to blogging all about it once the i's are officially dotted and the t's are officially crossed on the 12th!
#PositiveThinking