Hallelujah!! The brain surgery is done, and we tucked a very-groggy-but-still-smiling Miss Katie into her bed in the ICU last night around 7pm.
It was a loooong day, but the surgeon said he's very happy with how everything went, and *fingers crossed*, we'll get to bring her home tomorrow! I spoke with her via FaceTime this morning and she was just as giggly as ever! 😀
Thank y'all again for your prayers! XO
***
On the fridge front- the plot has thickened, y'all.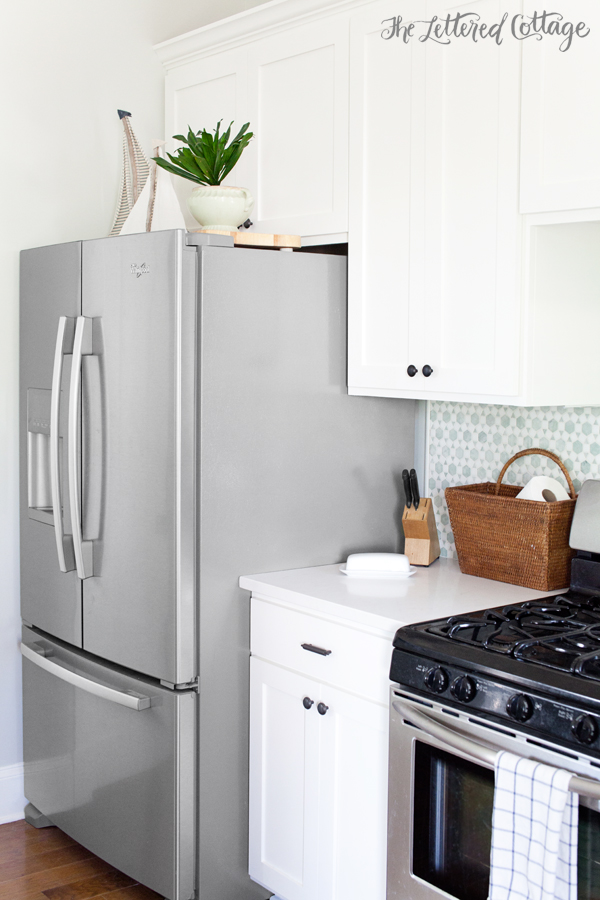 I called S&S (the people who were scheduled to come back and take a THIRD look at the fridge today.) I knew they were going to be coming from Birmingham again (which is a couple of hours away), so I wanted to make sure they knew they had already seen our fridge (twice) and that it was Whirlpool sending them this time- not Lowes. (I was thinking I could save them a trip since they had already diagnosed it.) Well, long story short, the lady I spoke with said that the "Second Through Fifth Year" warranty is something we would've had to pay for when we bought the fridge…and that our records show that we didn't purchase it.
Oops.
Soooooo, I *think* we're back to square one….a.k.a- fridge shopping.
I'm going to go back and revisit the comment thread where so many of y'all shared which refrigerators you were happy/not happy with. It seems like Kenmore (or was it Samsung?) was the name that got the most positive reviews so I'm going to start there. And needless to say, we WILL be purchasing the extended warranty this time around! #LessonLearned
***
Up next on the blog- a presto change-o! A reader name Kourtney sent me these photos of their master bedroom and asked if I was up for throwing in my two cents:
Her email said, "I have attached a few photos of our BLAH master bedroom. We love the planking and the color of the walls (Gray Lake by Benjamin Moore). The open door is our bathroom where we are wanting to put a barn door and add french doors that go out onto the patio. We are planning on getting a king-sized upholstered headboard. I was thinking a nice grey linen one? We are willing to change pretty much everything else! We are on a budget, but we want to make this room a place of relaxation. We would love to add a few romantic touches, and want it to feel comfortable and more 'us'."
Off to have some fun in Photoshop! (Thanks for the opportunity, Kourtney!) 😀