After a pit stop for groceries at Walmart (and Publix!) in Savannah, we rolled onto Tybee Island around 6:00 Monday night.
The weather was absolutely perfect, and the atmosphere was just as refreshing as I remember it being.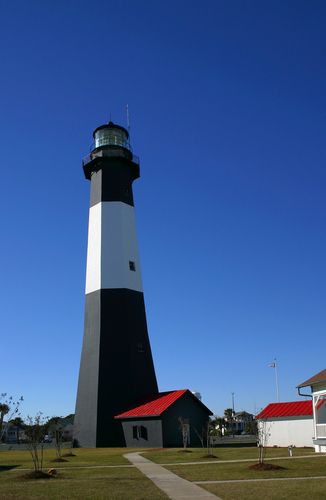 And even though we were some three hundred miles away from our Lettered Cottage, we both felt incredibly "at home".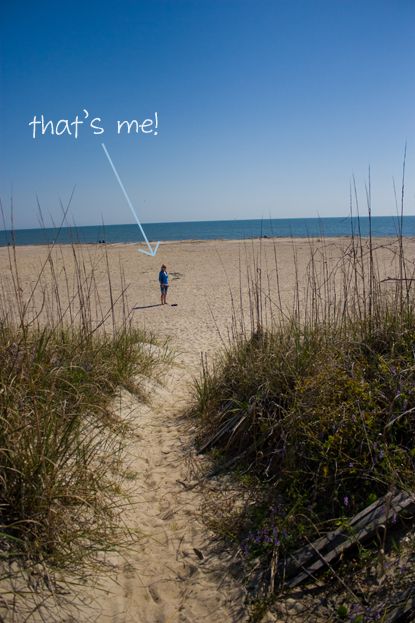 Tybee has a way of making a person feel that way.
From the friendly stray "island kitties" lounging amongst the shady ferns, to the cheery colorful cottages sprinkled here and there and everywhere, to the clusters of kiddos biking their way from one side of the island to the other- you just can't help but feel comfortable here.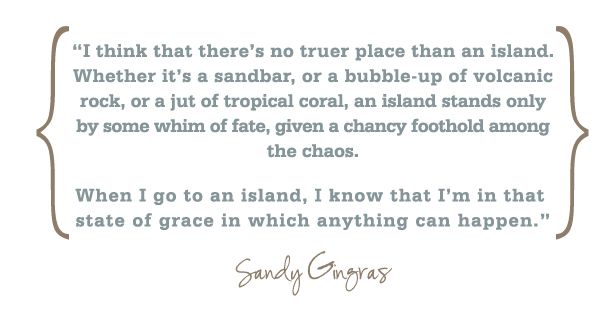 While the painters finish up at the Mess Hall, we're temporarily staying at a cottage called Key Lime Parrot.
It's a sunny little house, (decorated by my friend Jane) located just 2 blocks from the beach.
After we got our groceries and luggage moved into the house on Monday night, we drove over to The Crab Shack and dined bay side, under the stars.
Kevin's not a seafood guy, so we ate barbecue and "smashed taters" instead.
It was delicious!
We sipped on Corona's with lime, and talked 'til we were too tired to talk anymore.
It was a pretty long day, so we made our way back to "The Parrot" and called it a night.
Ahhhhhh…..nothin' like sleeping by the sea.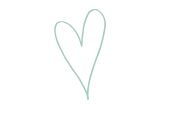 ————————————————————————————
Yesterday, we got to see the side of the Mess Hall we'll be working on in person, for the first time.
Here's some footage we shot of the place while we were there…
And here are a few photos we snapped too…
Front Porch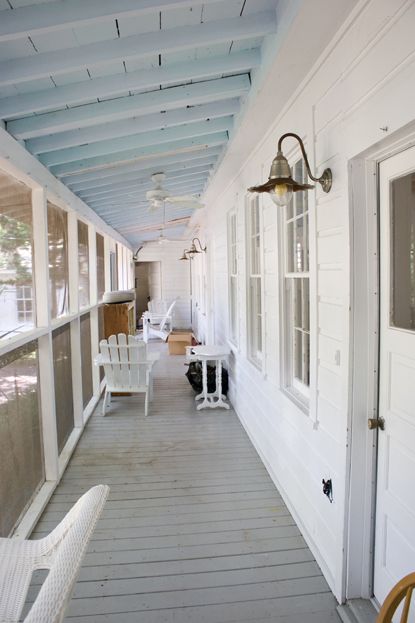 ————————————————————————————-
Kitchen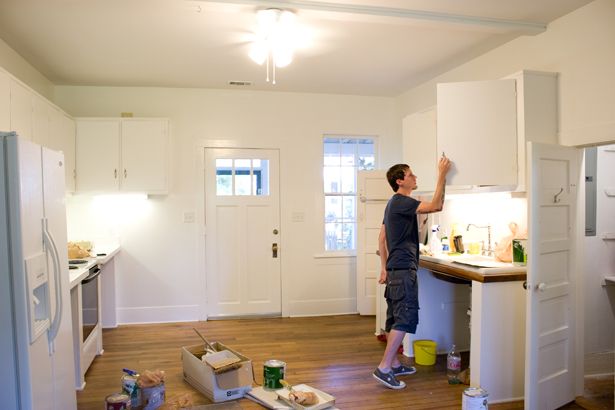 ————————————————————————————-
Living/Dining Room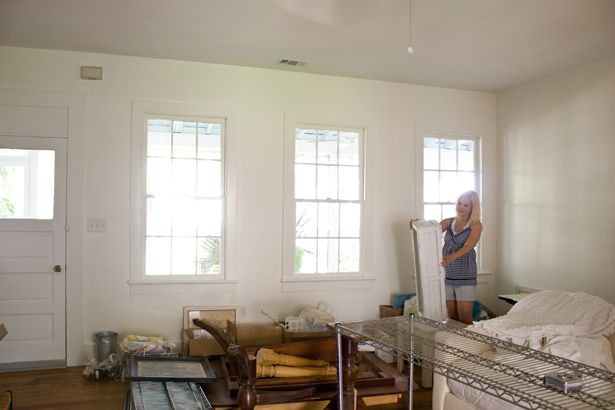 ————————————————————————————-
Front Bedroom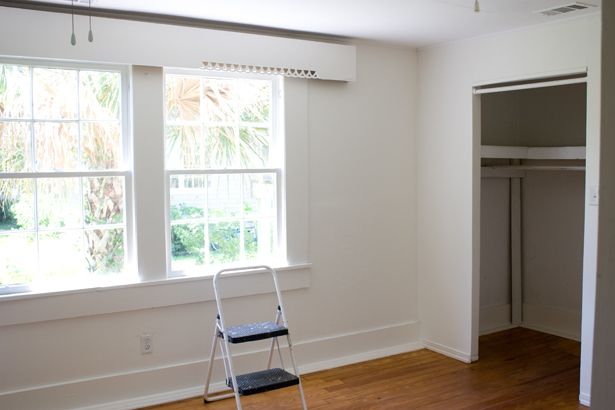 ————————————————————————————-
Middle Bedroom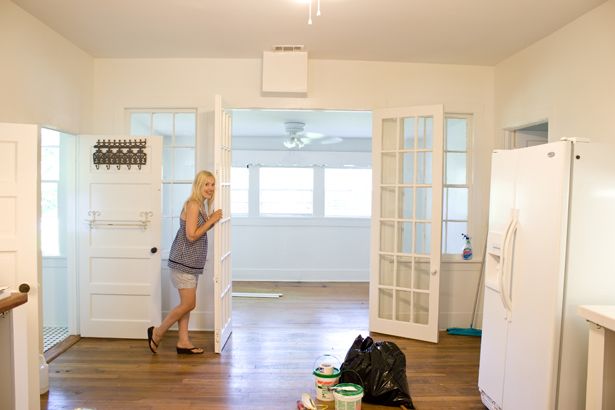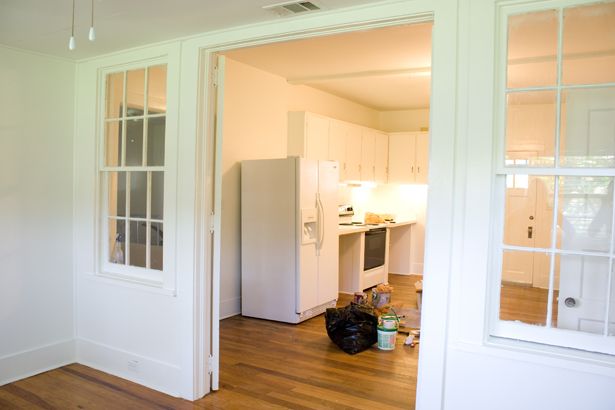 ————————————————————————————-
Back Bedroom (Master)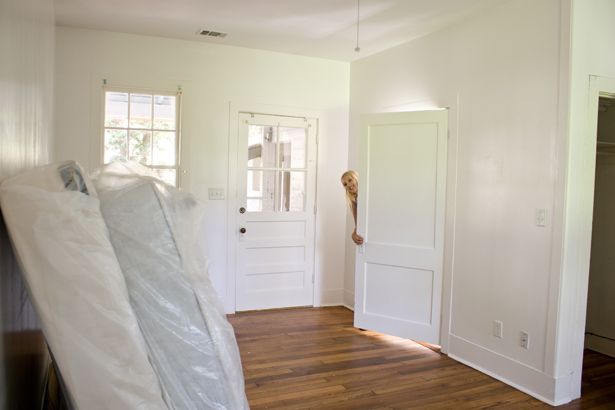 (Note: No, I don't have a "bun in the oven"- I have a shirt with an empire waistline on!)

We've definitely got our work cut out for us, huh?
We're gonna use a lot of the "stuff" Diane has collected over the years, and our friend Mary Kay Andrews also gave us some killer leads on where to look for great "junk" yesterday too. And Jane's gonna take us shopping at all her favorite local places too- so I'm sure we'll be able to furnish those big empty rooms in no time!

As for the "Name the Cottage" contest I mentioned in my last post, if you'd like to submit a name, simply leave a comment on this post telling us what you think the cottage should be called.
Then, next week, Diane (who owns the cottage) will pick her top five favs out of all the names submitted.
After that, we'll post her five favorites here on our blog, so that everyone can vote for their #1 favorite name out of the five that Diane chooses.
The person who came up with the winning name will win a fabulous prize package courtesy of Mermaid Cottages!
(Note: If someone submits the same name more than once, we'll look to the earliest submission to determine who the winner is.)
Good luck and have a wonderful Wednesday!
————————————————————————————-
Need Design Help?
Need Help Arranging Your Furniture?
Check out my e-book!