We didn't have any damage here in Prattville, Alabama…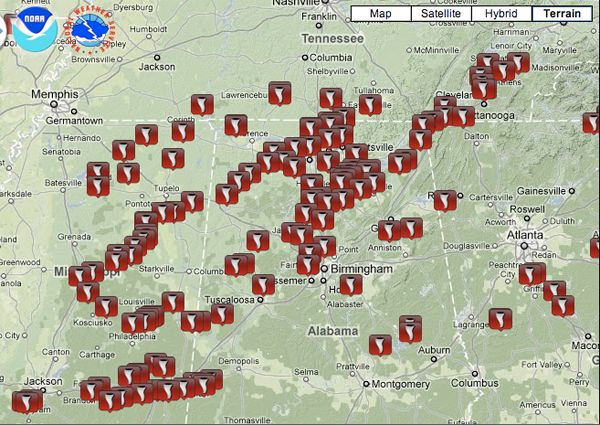 …but according to news reports, hundreds of people were injured and killed, and many people lost their homes and businesses yesterday.
Our hearts and prayers go out to all the people affected by the devastating tornadoes around the South, and we'll be joining the relief effort wherever and however we can. (If you or someone you know needs help cleaning up, please let us know and we'll be there!)
Thanks so much to everyone who sent emails to check on us. We appreciate your thoughts and prayers, and hope that you and yours are safe today too.
Much love,
Kevin & Layla
PS- Also just wanted to mention that you can help the Red Cross provide food, shelter, relief supplies and emotional support to the thousands of people affected by the storms by texting the word REDCROSS to 90999. (The $10 donation will be added to your next cell phone bill.)