This is the first room we walked into the first time we walked through the house.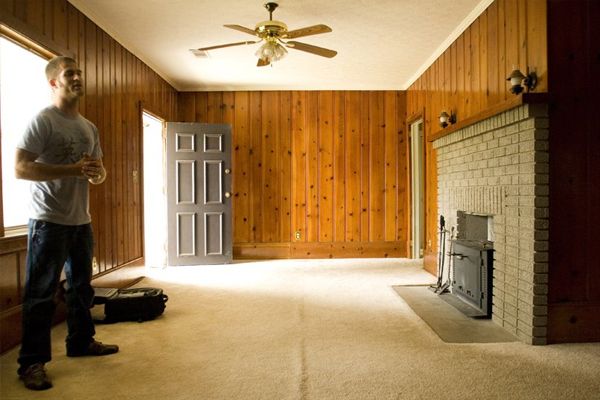 Lovely, isn't it?
It came complete with heavily-laquered pine paneling, tacky little lanterns above the fireplace mantel, super bumpy brick on the fireplace facade, a cast iron stove, and a bunch of stretched-out carpeting, chock full o' dog pee.
Yummy.
Our friend Jason had to actually excuse himself from the room after taking in about 5 minutes worth of fumes. Nonchalantly said he was gonna "go outside and get some air".
Wow.
Since these photos were taken, the carpet has been removed, the walls have been primed, primed, painted, painted and painted. The mantle has been changed to a bigger, distressed, espresso-stained chunky beam. The lanterns have been removed and the fireplace looks exactly the same. Oh yeah, we took down the ceiling fan and installed recessed lighting around the room too.
One day, I dream of covering every bit of ceiling with tongue and groove planks, painted white.
One day….*sigh*

Stayed tuned for photos of the living room in it's current state. They're less laquered-looking.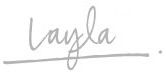 ——————————————————————————————————–
Join us on Twitter or Facebook!
————————————————————————————-
Need help arranging your furniture?
Need design help?
Check out my e-book!