I'm guest blogging over at the Live-Inspired site today.
It's one of my favorite places on the world wide web, and I just know you're gonna love it too.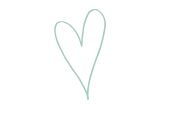 PS-
And don't forget, if you're interesting in purchasing anything while you're over at Live-Inspired, all Lettered Cottage readers can take 10% off their total order from now through the end of this year.
When you're ready to check out online, there will be a place to enter the code…
letteredcottage
(The box is on the same screen you enter your mailing address on, and the code should be entered exactly as I've typed it above.)
Make sure to check and see that the 10% discount has been applied before you make a payment.
(The discount will appear in red lettering on the payment screen).
If you're concerned that it doesn't seem to be working, please feel free to give the sweet folks at Compendium a call at (800) 914-3327.
They will be happy to make sure it's correct!
————————————————————————————-
Want sneak peeks of our projects before we blog about them?
Follow us on Facebook or Twitter!
————————————————————————————-
Need help arranging your furniture?
Need design help?
Check out my e-book!