It's 10 o'clock on Thursday night, and we're
finally
back at the hotel, enjoying our squishy queen-sized beds.
They didn't have any rooms with a king-sized beds left, so we're kickin' it Ricardo-style for a couple of days.

We spent most of the day scouting potential shooting locations at Junk Bonanza…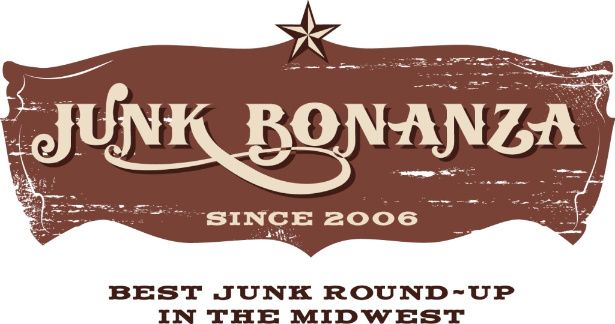 And lemme just tell ya-
that place incredible!
A lot of the flea markets we go to have one cool booth, and then five or six so-so ones, but at Junk Bonanza it is complete awesomeness from front to back baby!
I bought (and Tweeted about) a few things while we were there, and I look forward to bloggin about 'em after we get back home, and have a chance to catch our breath!

Another highlight of the day was having lunch with these two…
We're working with them on a fun project for the upcoming Flea Market Style magazine, and it was so fun meet them in person!
We're big fans of their work!

(Heather's beautiful library table)

(One of Ki's recent junkin' scores)

As for the spontaneous search for someone to junk and re-do a room with, the production company we're working with chose a DIY-lovin' gal named Carla.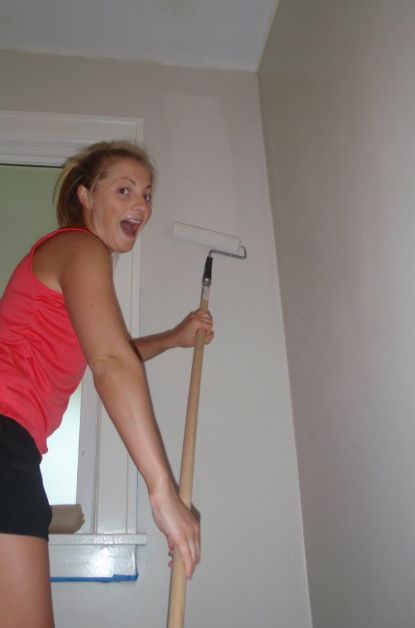 She and her husband, Alex, live in a 1924 Dutch Colonial style house, located in downtown Minneapolis…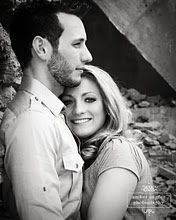 We're gonna help them finish decorating their guest bedroom.
They've done a great job renovating it so far…
BEFORE…

NOW…

…and we're lookin' forward to helping them finish it tomorrow with some goodies from Junk Bonanza!
Be back soon with some "AFTER" pics!

PS-
Thanks to everyone who emailed about the junk/re-do show!
We really, really appreciate your willingness to let us come over on such short notice!
*HUG*
————————————————————————————-
Wanna see what Carla scores at Junk Bonanza before we blog about the makeover?
Join us on Facebook or Twitter!
————————————————————————————-
Need help arranging your furniture?
Need design help?
Check out my e-book!