Did I tell you I decided to repaint the ceiling in our little one's room?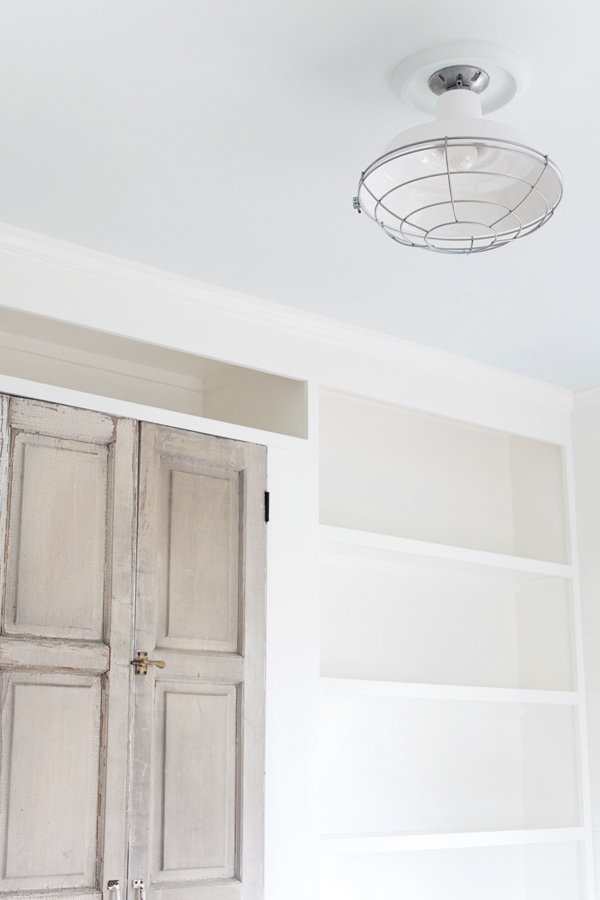 Yep.
We had some leftover Gray Lake paint, and after the planked walls went Simply White, that ceiling was just begging to be barely-blue! 😀
The folks at Barnlight Electric sent us the pretty white light fixture, and we're so excited to be able to flip on the light switch in there after looking at wires sticking out the ceiling for the past year! 😀
The fixture is called the Original Semi Flush Mount Light and we love the farmhouse freshness it adds to the room!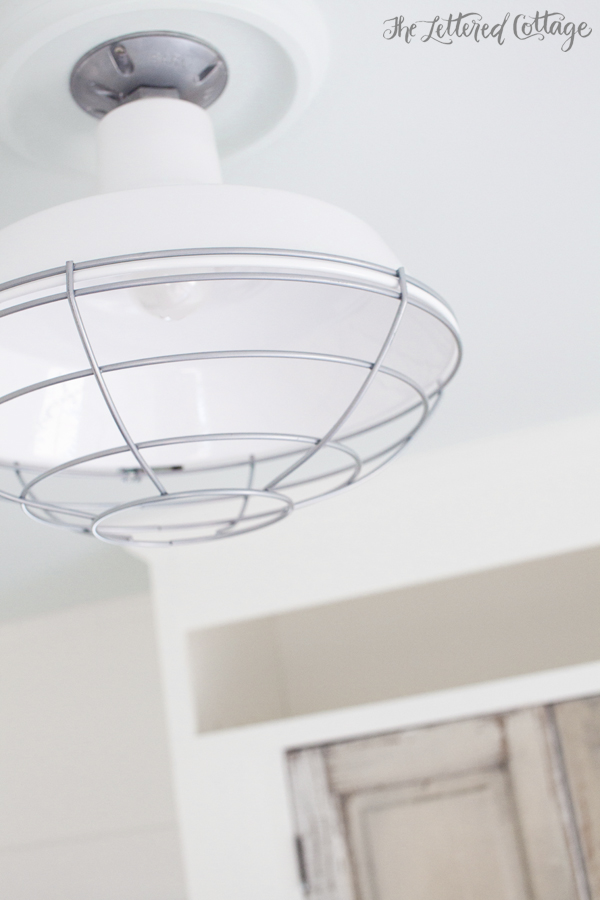 We used an $11 fixture out in the hallway (again, please pardon our still orange-y stairs!), and it's nice to have a light up out there again, too.
The globe is white glass (reminds me of milk glass!), and the collar matches the oil-rubbed bronze barn door hardware to a T.
But here's my favorite thing: seeing it transports me straight across time and conjures up such fun memories! We had a light almost exactly like it at the top of the steps in the farmhouse I grew up in. I think ours was clear glass, and had a shiny brass collar (is that right, Mom?), but I remember the style of it looking just the same.
Bringing in pieces that stir up smiles and that feel familiar to our souls is my favorite part of the design process. How about you? Are there design elements in your current home that remind you of the one you grew up in?