I had a chance to chat with this guy on Monday…

(Found this cute promo shot from HGTV in my inbox last week- LOL!)
…and he was more than happy to answer some of the questions you submitted. (Yay!) I started by asking him something I was curious about first though- What's it's like to jump into the world of design TV. Here's what he had to say:
David: You know, it's so much easier said than done and when you're in a competition setting, it's just so intense. I remember when I was doing Design Star, the producers were like "just relax". But at that point, as an artist and as a designer I just did things because they looked great. I didn't know how to express what I was doing in clear terms. Now that I'm able to do that, and give advice to these contestants, it's just fantastic.  I feel like it's just one less stress that they have to worry about.  It's like, I'm their buddy and their mentor, and they can ask me anything about design and ask me anything about the camera challenges, and I'll be 100% honest.
Me: And you're like, "why didn't I have this when I was on Design Star?!"
David: Exactly! Because I was a hot mess! (laughing)
Me: No you weren't! But I mean, I'm sure it was stressful.  You didn't have a mentor, and it was all new to everybody.
David: Absolutely. You have to have an amazing personality, but to have your own show on HGTV, you have to be exciting and know how to talk about design, and how to make sense, all at the same time.
Me: So, ar-tic-u-la-tion?
David: Arrrr-tiiiic-uuuu-laaaay-shun, exactly!
Me: A reader named Jeni wants to know- "How do you mentor the contestants without diminishing their style?"
David: You know, I'm not giving much design advice. I'm definitely there, checking in on their design, and being intriguing, and asking them questions- but you've got to keep it pretty neutral because it is a competition. And yes, I have very strong opinions about certain designs, but if I give those opinions, then that's an unfair thing to the other contestants. So, I've just stayed very neutral, and I've asked them challenging questions. I'm there as, basically, America. I'm representing America. I ask questions that everyone else out there wants to know. Why are you doing this? Are you scared about this because what happened last time? What's going to happen this time? I'm that person.
Me: Got it. Okay. So, less about helping them with their style, more about helping them just be the Design Star.
David: Exactly. There's so many facets of being a Design Star. You know, design is just one of those facets.  We already have judges giving advice on their designs. I'm just there to kind of wrap up the package.
Me: Awesome! You're the bow on top!
David: I'm the bow! I love it! (laughing) Well, I'm helping them tie their bows.
Me: Yes! There we go! Well, I can't wait to watch. It's gonna be awesome!
David: Well, thank you. I'm really excited. This is really, really incredible.
Me: Another thing that folks mentioned a lot was that they loved your lightheartedness. A reader named Laura actually recalled a moment when you were skipping in a field, and you said "I think I stepped in something squishy."  Do you remember that?
David: (laughing) I think I have an idea of which episode that was!
Me: That is funny!  (laughing) A reader named Susana said, "I kind of miss when the judges smiled more", and wants to know what you think of the new, more serious format of the show.
David: You know what, I agree with her. Last year, I think it was a new production company, it was someone who had never done Design Star before, and I don't feel like they had the HGTV aesthetic. We have a new production company doing Design Star this year. They do Food Network site. They're amazing. It's a very lighthearted show. It's not as serious. It's not The Apprentice. The judges are laughing. They're giving compliments. It's a love fest.  There's going to be a little bit of poking and prodding, because it's a competition, but it's going to be a much more fun show to watch. I can guarantee you that. And you know what, it's because I'm on it! (laughing)
Me: (laughing) Well, that sounds good because Laura said her kids would be in big trouble if they acted like the judges! (laughing)
David: (laughing) They're much more smiley this year!
Me: Okay awesome. I'll let them know that it'll be a little more lighthearted and a little more "stepping in squishy things" this time!
David: It will be! It'll be a lot of squishy things! (laughing)
Me: Okay, good! (laughing)
Me: A reader named Dawn wanted us to ask you how you keep from getting into a color rut? She said she tends to circle around the same colors- warm colors in the main rooms and greens and blues in the bedrooms. She said she can't seem to break from those schemes.
David: Well, I love color. So, I love it when a homeowner comes to me with anything but blues and greens. I love blues and greens. They're my favorite colors, but everyone wants blues and greens because when you design for couples, what are the two colors that go with boys and girls? Blues and greens. So, anytime someone's like "I'll do pink, I'll do purple, I'll do fuchsia, I'll do yellow", I'm like, what!? To me, that's great! I love color, and I'm never in a color rut because if I've never used a color, I want to use it and I want to use it in a really fun, interesting and unique way that hasn't been done before.
Me: So, it's mainly just hoping that you get a client that's open to whatever because you'll always wanna do whatever!
David: Absolutely. Yes! When someone goes "do whatever you want!", I go "you don't want to know what I'm going to do to your room if you say that again!". (laughing)
Me: If you get the green light, you're like, "Alright! It's on!"
David: It's on! It's on like Donkey Kong! (laughing)
Me: Awesome- I'll tell Dawn, and hopefully she'll be inspired to just break free!
David: Fantastic! Just tell her to take some of the colors from one room and start mixing and matching them. Just bring one of them into the another room and see what it looks like with the other colors, and vice versa. Just have her break free!
Me: Yes!  She might be surprised if she brings a different colored pillow into the green and blue bedroom and likes it!
David: Absolutely! And you know, another piece of advice that I have for Dawn is- go out to the store and buy pillows that you would probably never buy for any given room. Bring them in and play around with them. Whatever ones you like, you keep, and the other ones you take back.
Me: Exactly! Keep the receipt. That's the ticket. It's all about keeping the receipt and not removing the tags! (laughing)
David: Absolutely! (laughing)
Me: Okay, I'll pass that little nugget on, and I'm sure she'll be super happy and hopefully feel braver!
David: I hope so!
Me: Me too! Thank you David!
David: Thank you!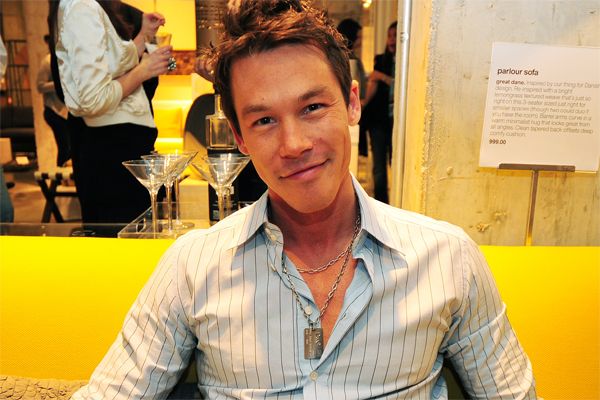 Isn't he just the sweetest thing!? I'm tellin' ya, he is just as fun and funny on the phone as he is on TV. An absolute ray of sunshine!

The new season of Design Star starts on Monday, July 11th at 8pm (Central Time) and I can't wait to tune in! Wonder who's gonna win this time around…
Got a guess?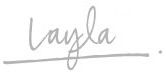 PS- The winner of the Bella Inspirations medic pillow is:

Tiffani from A Thrifted Market!
Congratulations Tiffani! I'll be in touch soon via email to get your mailing address from you!
——————————————————————————————-
Join us on Twitter or Facebook!
————————————————————————————-
Need help arranging your furniture?
Check out my e-book!