Brian finished the closet baseboards (they match our existing baseboards, yay!) and the trim around the doors and cubby holes yesterday…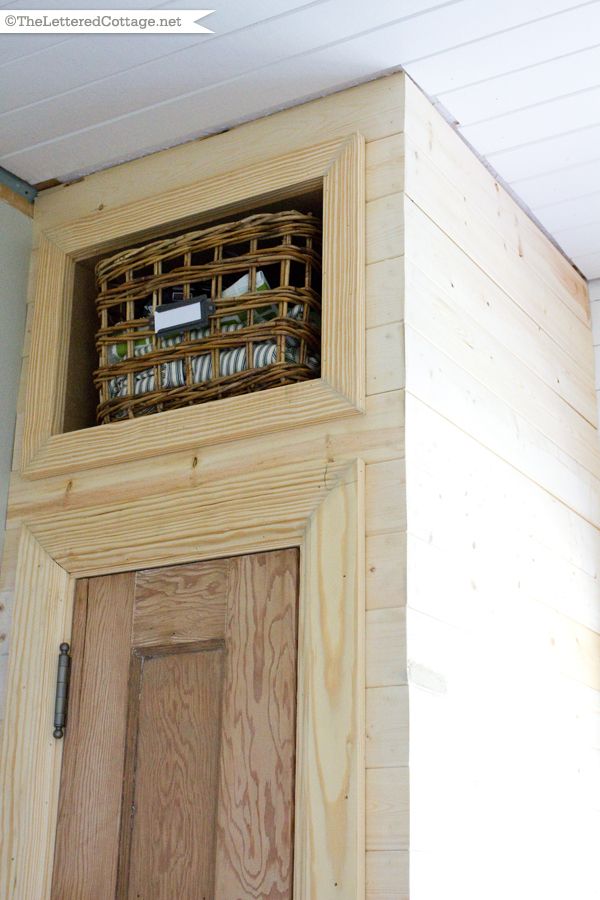 He brought the cutest little helper with him too…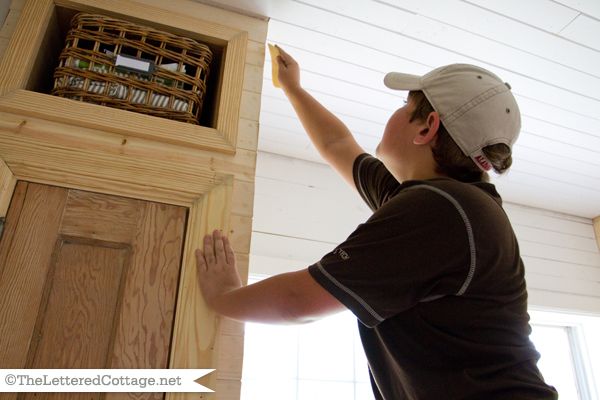 He was a little less camera shy than his Dad, so I went all paparazzi on him for a minute. He just giggled alot….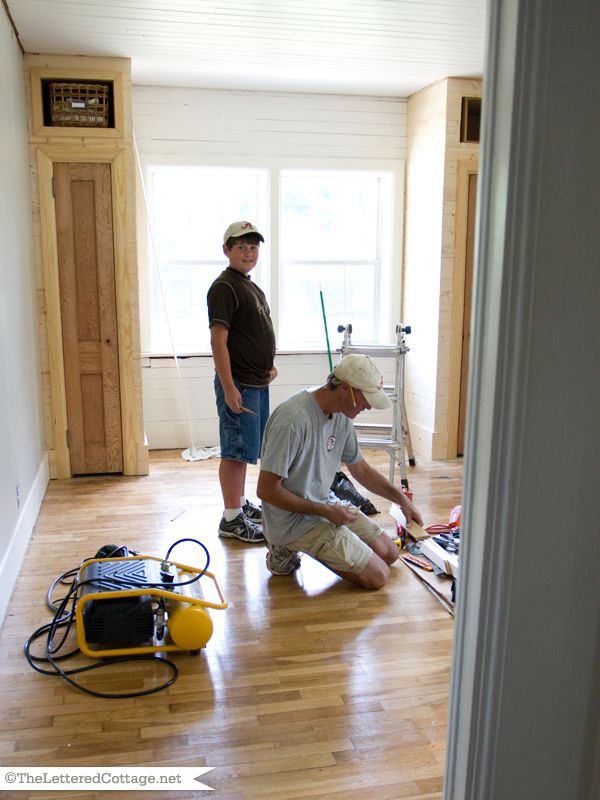 …and blew me away with his mad carpentry skills (#SoAwesome)…and called me ma'am. (#SweetSouthernBoy)
And speaking of sweet, Southern boys…
I'm happy to report that Kit-Cat is using his litter box again. Turns out he wasn't afraid of the lid after all. It was the cat litter deodorizer, baking powder stuff you sprinkle in with the litter. I usually sprinkle it in the pan before I add fresh litter, but that particular week I made the mistake of just sprinkling it on top of his litter. Kit-Cat no likey to walk-y on the sprinkle-y. I gave his pan a quick shake the day I published that last post, and he immediately started using his litter box again.
Guess he's just a powderless paw kinda cat.