We're still working on personalizing the half bath at our place this week…
…so I thought I'd blog about my friend Shannan's house today. She and her family have had tons of fun adding color, personal touches, and character galore to their recently-built home.
She created this little vignette in her entry, and I'm fascinated by so many things in it: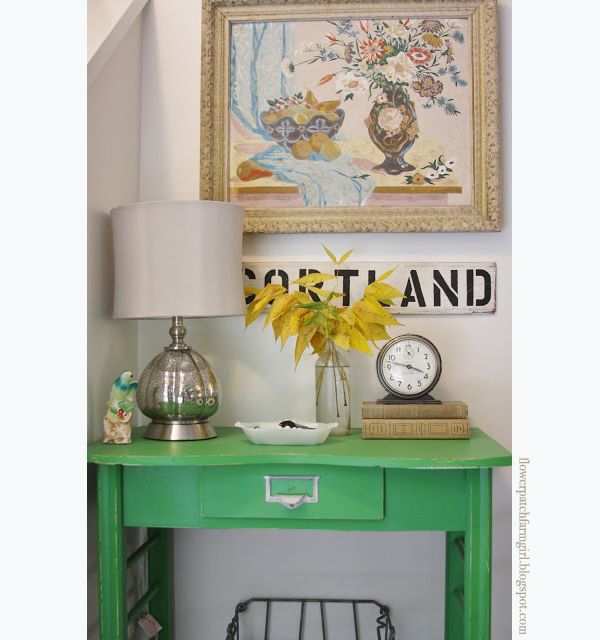 It reminds me of why I love cottage style so much. You can mix-and-match finishes, colors, styles, and eras. It's about loving everything individually so that, in the end, you love everything together!
We named our blog The Lettered Cottage partly because of our love of all-things letters and numbers, so I'm head over heels for all the little lettered things she used to decorate her kitchen with: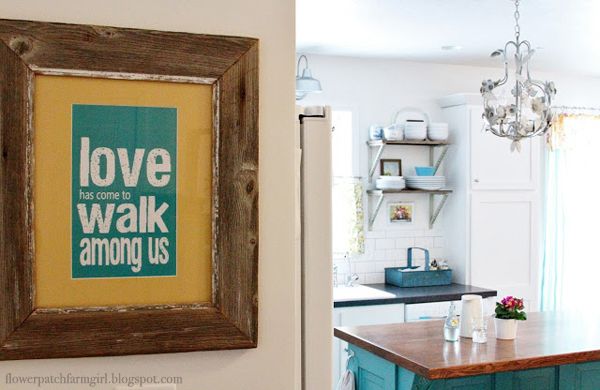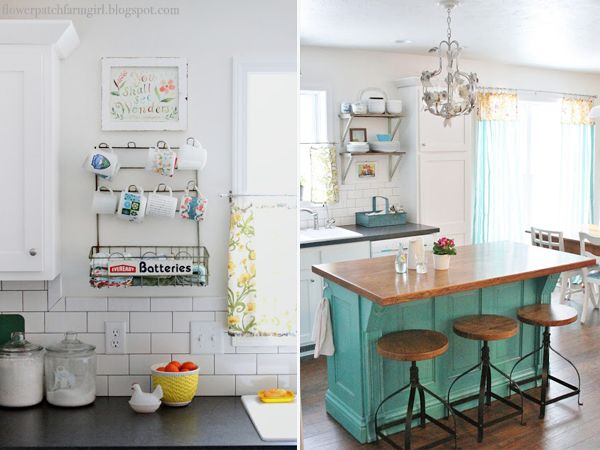 Don't even get me started on that curtain fabric, that aqua island, and that sliding barn door. #SoPretty!
Shannan's dining room is one of my absolute favorite areas of her home: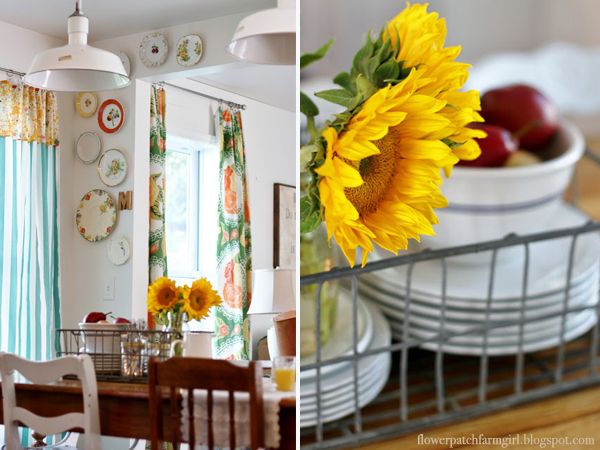 From the white barn lights…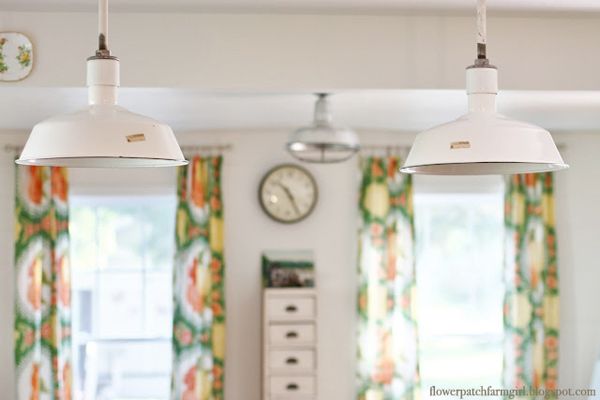 …to the mismatched chairs…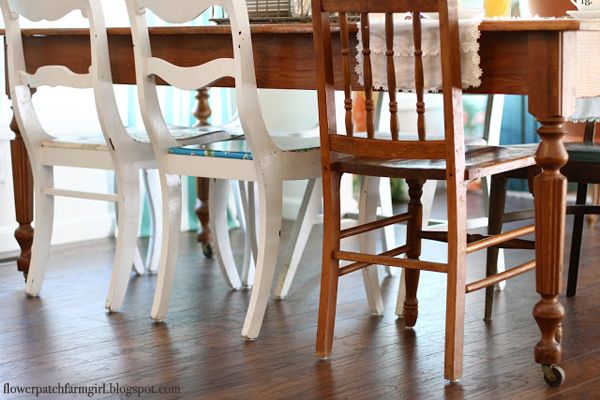 …to the plate collection that inspired us to create our plate collection…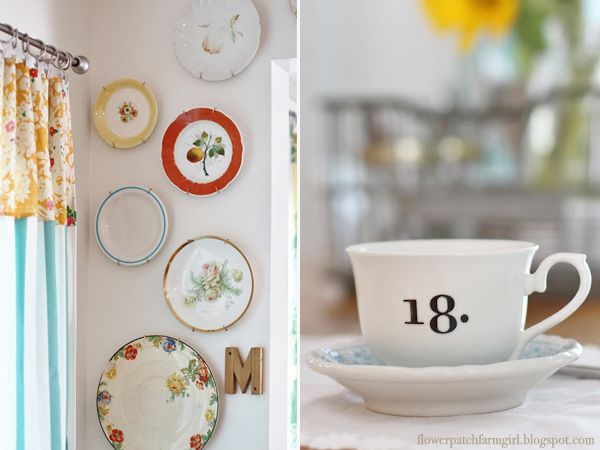 …I love it all!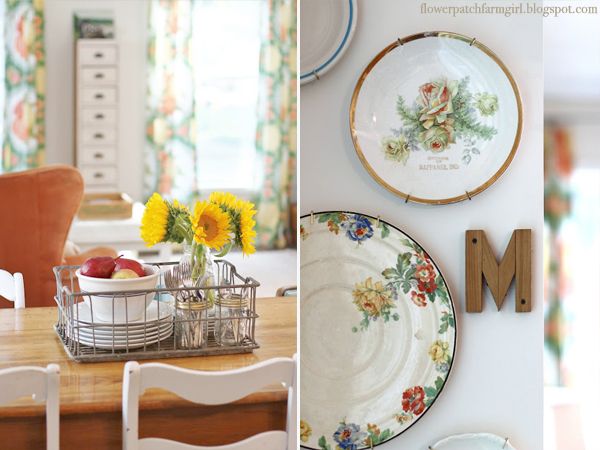 Shannan gave us the "L" and "K" letters we used in our plate collection…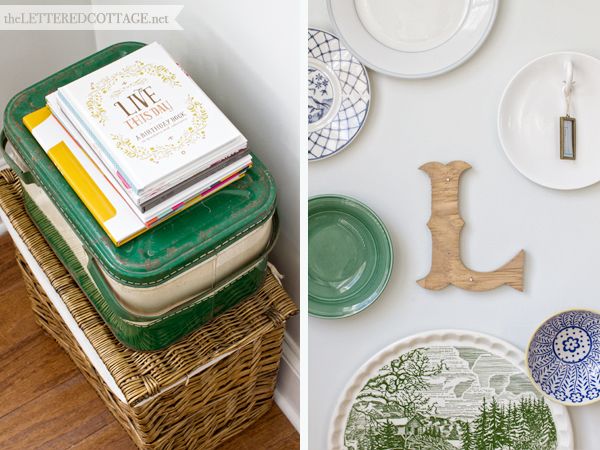 …but she kept several that look just like them so that she could create the word "CLEAN" above a drawer-turned-shelf in her bathroom:
Over in the living room, you'll find lots of lovely personal touches, too. A vintage clock hangs on the wall above a tall & skinny, bin pull-handled chest of drawers. The old camera and perfect-sized painting sitting atop it draw me in closer every time.
Shannan's friendship is so much like this room. Fun and encouraging…colorful and comforting. The way she decorates her home is so much like the way she decorates people's lives.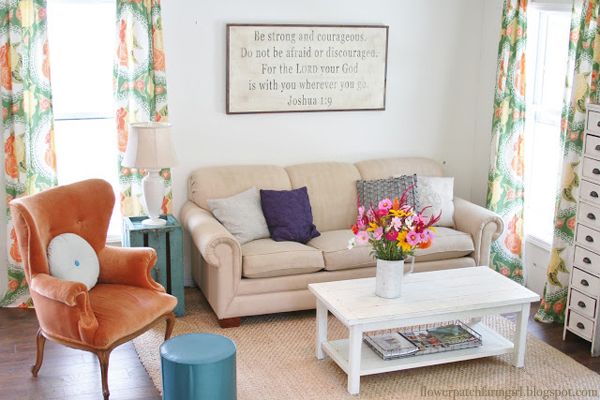 I cherish her bunches, and can't wait to introduce our Sweet P to her sweet 3!

For now, it's back to work personalizing our half bath.
Well, for some of us anyway.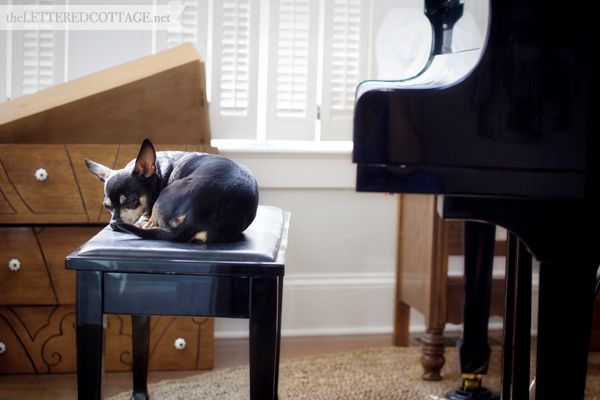 PS- Wanna see more of Shannan's pics and posts? Click on the banner below!