Last month I entered a writing contest about "
Living Life to the Fullest
", and because of YOU, I got to do
just that
at the Blissdom Conference in Nashville this past weekend!
🙂
You guys are amazing, and I am so grateful for your friendship!
I started trying to figure out how on earth I could possibly thank you for helping me win the ticket right after I found out I won it. I considered hiding all of you in my luggage so I could sneak you into the Conference with me, but I think that would've been a little obvious.
"Who's the chic that looks like Judy Jetson, and why is she dragging all that luggage across the Opryland Hotel?"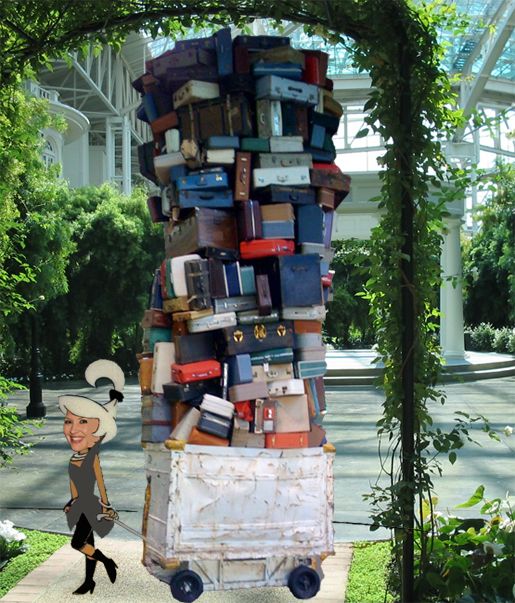 So I came up with another (less insane) idea instead.
🙂
I brought my video camera into the Conference with me, and I interviewed a handful of fun and friendly women so that you could get a sense of what it was like to be there with them at Blissdom too!
The lovely ladies featured in my video are:
– Rhoda from Southern Hospitality
– AnNicole from Our Suburban Cottage
– Kate from Centsational Girl
– Kimba from A Soft Place
– Sarah from Thrifty Decor Chick
I hope you like it!
Okay, fine!
Those weren't really the questions I asked them!
But who doesn't love a good "mad lib" every now and then, right?
And of course I was toooootally kidding about the "favorite blog" and "The Lettered Cottage" parts.
🙂
Anywho…I hope you got a kick out of "being there" with me!
Thank you Rhoda, AnNicole, Kate, Kimba and Sarah for being brave enough to play along. I love you guys!
And thank you to all the other women who made my experience at Blissdom such a positive one too! I met so many new friends, and I will cherish our conversations forever! The fun began on Thursday night…
Among other beautiful and brilliant ladies, I
fiiiiinally
got to meet the gal who inspired me to start blogging, Kim, from
Twice Remembered
(on the left)…
The next morning I had breakfast with a whole room full of remarkable ladies. I managed to get one photo in between bites of fruit and bacon. Mmmmm!
Friday afternoon, I had a phenomenal
free
lunch…
(click on the photo for the recipe)
…in the coolest conservatory…
…with the greatest group of girls…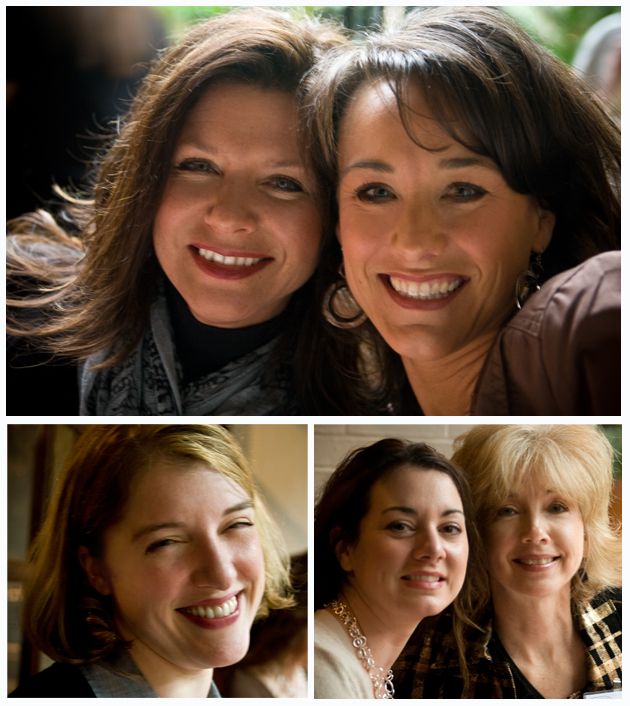 Sandy, Traci, Melissa, Kate, Rhoda
As we dined together under the giant palms, we talked about all kinds of things.
We laughed, we cried, and we bonded.
It was a fascinating sixty minutes and it's hard to put my experience with them into words, but in a nutshell, they're the kind of women that understand your past, believe in your future, and accept you just the way you are.
(Thank you guys! I miss you already!)
Look who else was there…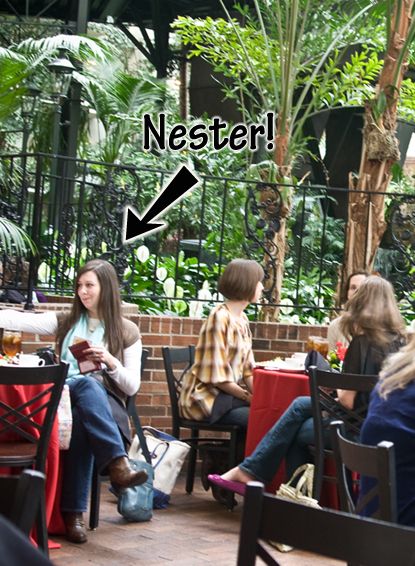 We didn't get too much of a chance to talk, but it was fun meeting Miss Nester and her sweet sister Emily too!
Friday night, we had dinner at an Irish pub with Sarah and AnNicole…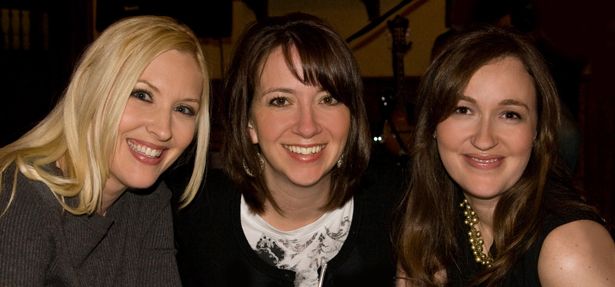 …and after seeing what Sarah ordered, I learned that I have to try Scottish eggs sometime.
After dinner, we bumped into Benjamin Franklin…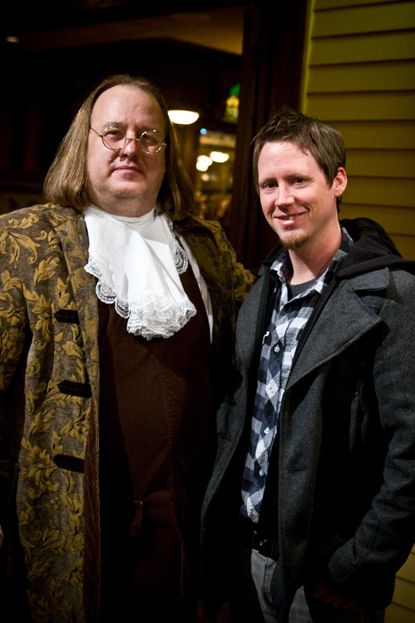 …and a few minutes after that, we bumped into a whole bunch of incredible and inspiring folks…
Look at that grin…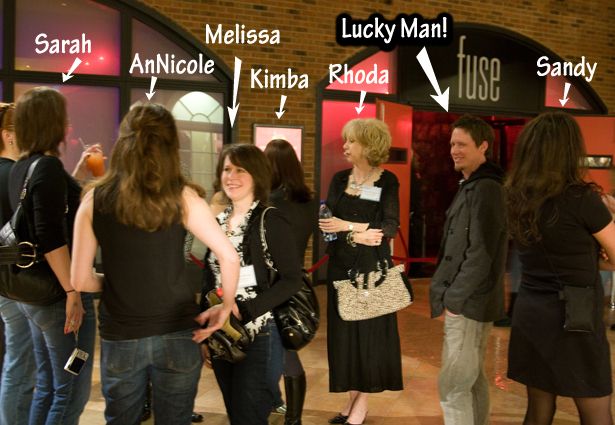 🙂
We spent the rest of the night hanging out with Rhoda, Kate, Sarah and AnNicole and we had an absolute ball! We shared ideas and forged everlasting friendships.
Oh yeah, we laughed until we cried too…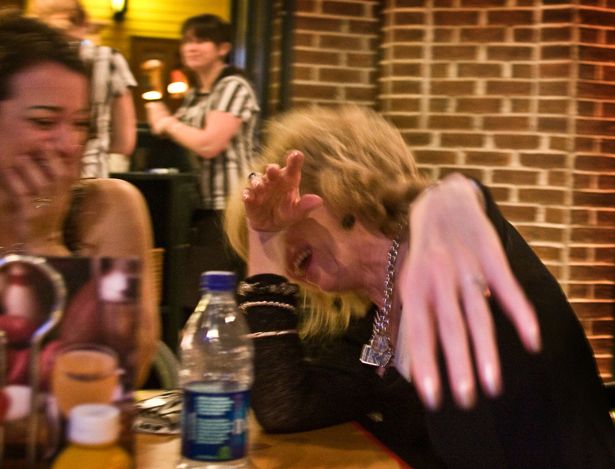 🙂
————————————————————————————
I hope I can see everybody again (and you too!) at Blissdom 2011!
Layla