Ask The DIY Blog Squad Week and Our Wandawega Winners
Happy Monday!
We're kickin' it over at True Value's "Ask the DIY Blog Squad" page on Facebook this week.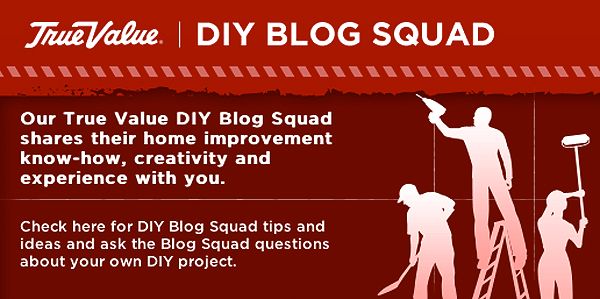 So if you've got a home improvement related question that you'd like to throw our way, click on the badge above (and then on the Ask The Blog Squad button) and we'll do our best to help you figure out a solution!
___________________________
And speaking of connecting with e-friends: Thanks so much for commenting on our Wandawega Week posts last week! I have absolutely fallen head over heels in love with the place, and after all that virtual scrap bookin', I sort of feel like I've been there and back already too! LOL!
Now for the giveaway winners…
The winner of the "A Very Modest Cottage" book is Elizabeth @ BlueClearSky…

The winner of the "Found, Free & Flea" book is Corrie H…
And the winner of the 2-night Wandawega getaway is Tanya @ SundayBaker!

Congratulations gals- I'll be in touch with you shortly!
PS- If you missed any of this week's Wandawega posts- you can find them here: Day 1, Day 2, Day 3, Day 4, Day 5!