Well, we're almost ready to pack it up and head back to 'Bama, so while we make our way home- here's another incredible "before and after" we thought you might like to check out!

Meet Ashli…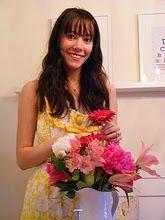 Meet Ashli's super cute blog…

She sent us an email about her Mudroom re-do recently and man are we ga-ga for the gorgeous green paint she used!
("Bay Leaf" by Martha Stewart)
Check it out…

Hey Layla!
I'm Ashli and I'm am a huge fan of your blog!
I recently blogged about our Mudroom re-do and I thought you and your readers might enjoy seeing our before and after photos too!
We only spent about $180 on the whole project.

We started with this…


Added some of these…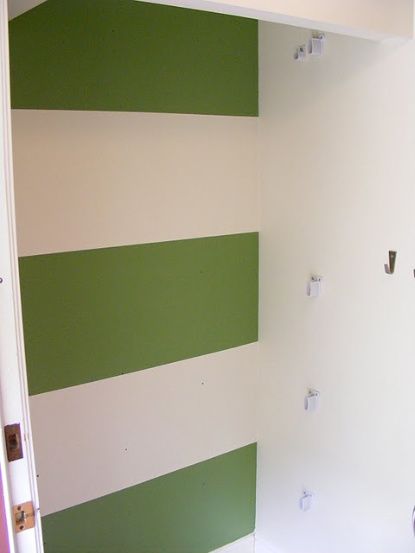 And ended up with this!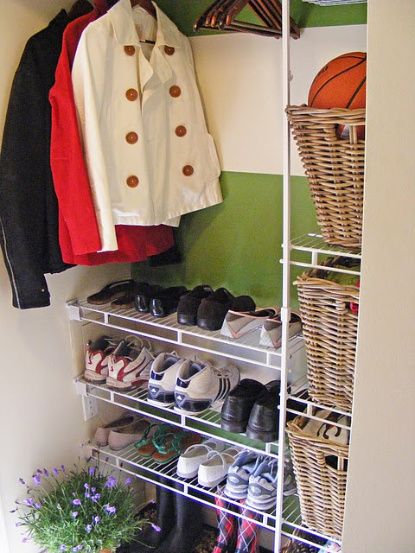 I hope you like it!
Love,

Ashli from Maillardville Manor



We do! We do!
We're especially fond of the boot tray…


LOVE the idea to use stones as a base for those boots!
We're also diggin' the monogrammed mirror…
and the Ikea hooks on the wall below it…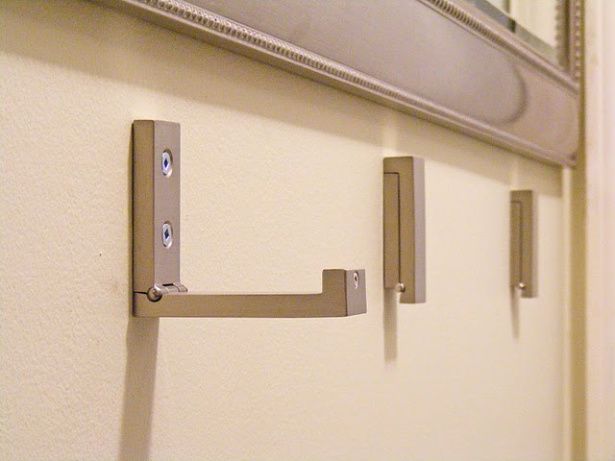 You can flip 'em closed when they're not being used.
Genius!
And we're crazy about those little baskets above the coats too…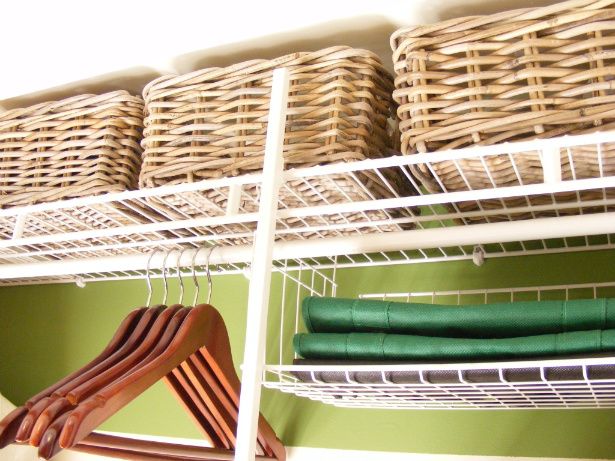 Talk about a perfect fit!
Way to rock that re-do Ashli!
You've inspired us to finish tackling our mudroom now too!


We hope you enjoyed the tour of Ashli's mudroom as much as we did, and if you've got a mudroom you'd like to show off, we hope you'll link to it here!
Here's how it works:
– Create a descriptive name for your re-do in the "Name" field. This will make it easier for folks to browse through all the different re-do's.
– Make sure to link to your specific mudroom re-do post, not the main page of your blog.
– If you want to, link to this post from your post so that all your readers can join in on the fun too.

Thanks in advance to everyone who links up!

————————————————————————————-
Wanna see what we're up to today?
Follow us on Facebook or Twitter!
————————————————————————————-
Need help arranging your furniture?
Need design help?
Check out my e-book!