This is the first blog post I've ever written in WordPress, so forgive me if it looks funny!
(Pssst! If you haven't seen our new blog 'cause you're reading this in a reader- come on over to TheLetteredCottage.net and check it out!)
We've got a LONG ways to go, but I'm excited about how things are lookin' so far.
(FYI- We're working with Shannon from EightCrazy Design again, and she is wonderful!)
When all is said and done, everything will be more organized, and there'll be some fun, new sections on the site too!
One of the sections we're adding will be called "Before & After", because who doesn't love a good Presto Chango, right?
And speaking of Presto Chango's- we moved the neon green wicker console table out of the Mess Hall yesterday…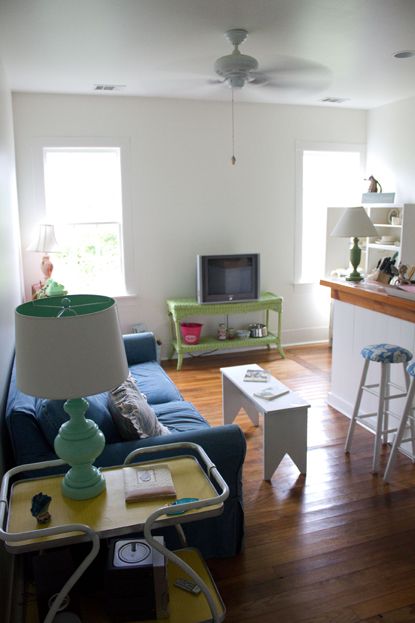 …and brought in a neat old, wood sideboard instead…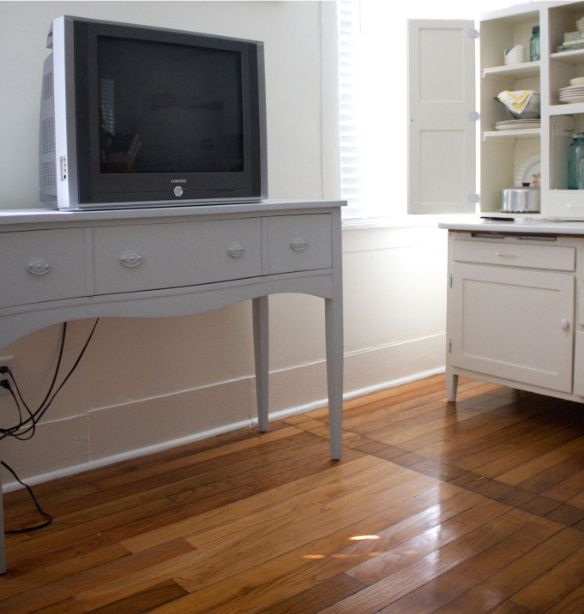 It was absolutely lovely to begin with (and free!), but I really envisioned using something with shelves or doors, and there just weren't any on Craigslist that quite fit the bill (or budget!).
So my friend Jane put me in touch with a handyman named Baltazar, and he came over and added a couple of shelves for us…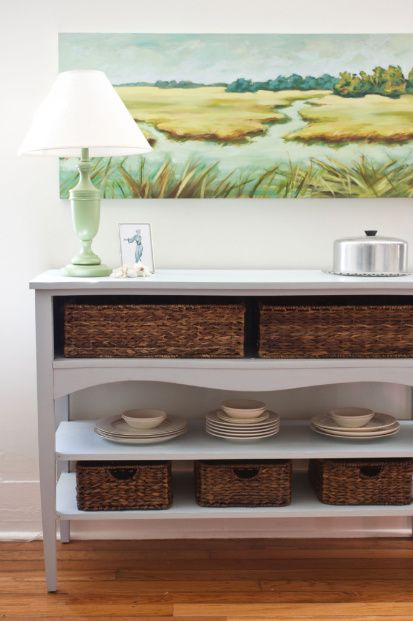 (I staged it "dining room style" for this photo, but the pretty drawer and the TV & electronic components will make their way back onto it before we head home.)
While Baltazar worked, I played with his ADORABLE daughter, Ashley…
We looked for alley cats together, we listened for the ocean in seashells together, we drew pictures together…
We ate banana bread together…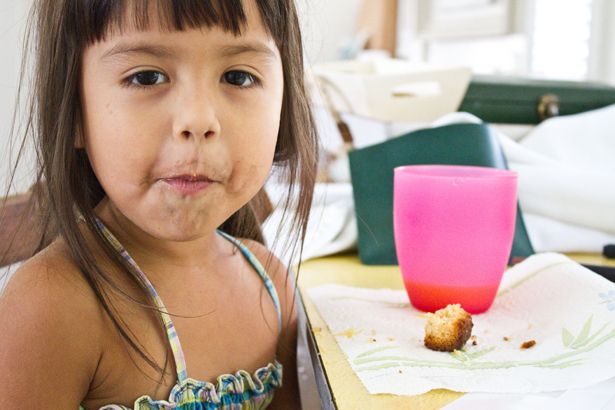 We hung our pictures on the fridge at the Mess Hall together…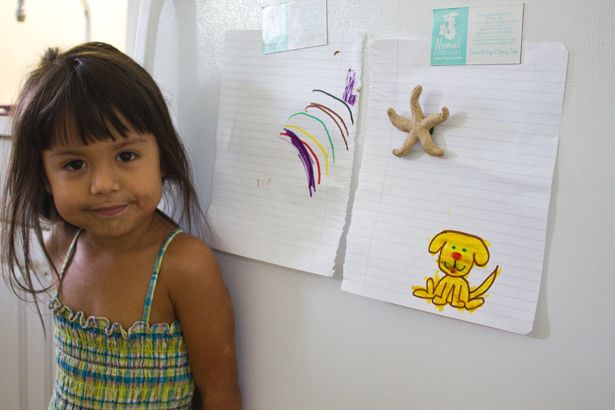 She spoke Spanish, so it was a bit of a challenge for me to understand her (and vice versa), but ya know what?
It didn't matter one bit.

When Baltazar was done, she helped him pack everything back into his truck…
What a doll!
I'm writing an article for HGTV.com that explains/shows Baltazar's step-by-step instructions, and I'll post it here on our new blog as soon as it's published and our "How To" section is finished!
In the meantime, have a marvelous Monday!

————————————————————————————-
Want sneak peeks of our projects before we blog about them?
Follow us on Facebook or Twitter!
————————————————————————————-
Need help arranging your furniture?
Need design help?
Check out my e-book!